It's official: A £90m Knightsbridge flat is the most expensive home on record
The £90m purchase of an apartment in Knightsbridge is the most expensive residential property transaction ever recorded by the Land Registry, it turns out.
Capital FM owner Ashley Tabor bought the massive four-bedroom penthouse flat at 199 Knightsbridge in April this year, with plans to knock it through into the apartment he owns next door to create one massive, 15,000 sq ft "super-flat".
Now analysis of Land Registry data by London Central Portfolio (LCP) has confirmed the price paid by Tabor set a record for the most expensive transaction ever to cross its books (although it's worth pointing out larger transactions may have taken place under corporate envelopes, which the Land Registry would not have recorded).
The stamp duty on the flat alone equated to £13.5m – enough to pay for 60 homes priced at £223,257, the Land Registry's average UK house price for June.
After the deal, Tabor lodged a planning application with Westminster City Council which showed plans for a massive 10-bedroom home, complete with two kitchens, a playroom and even a cinema room. The home would be one of the largest and most valuable apartments in the country.
Prime central London recovery
The analysis by LCP also suggested London's luxury housing market has begun to show signs of recovery, after a slow start to the year.
Sales volumes in the capital's most exclusive areas rose 4.8 per cent during the second quarter of the year, with average prices hitting £1.95m.
In the top 10 per cent of the market, prices rose 20 per cent on average, to £8m, while the proportion of sales in the £5m to £10m market rose 23 per cent from the first quarter.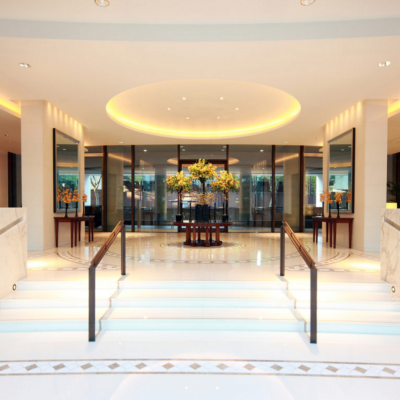 However, LCP chief executive Naomi Heaton exercised caution: "The increase in average prices appears to reflect a greater proportion of high value properties being sold, rather than any significant underlying growth.
"Not only have we seen some very large individual sales but transaction data shows the £5m – £10m bracket was the most active in Q2 with a 23 per cent increase over Q1. This can be attributed to international homebuyers taking advantage of notable price discounts, alongside beneficial currency exchange rates."