In Broken Britain, we can hardly afford to be smug about a riot-plagued Paris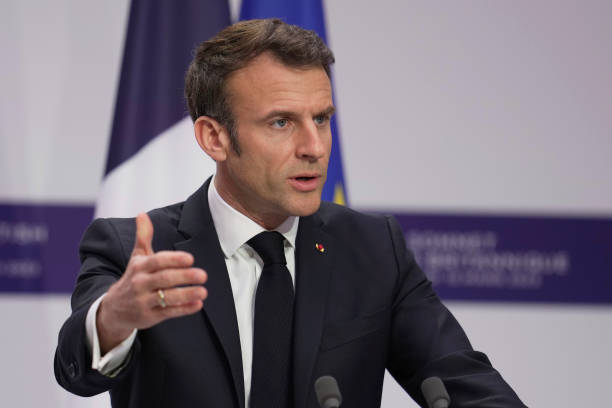 People in France are taking to the streets, while in the UK we just complain about train strikes. But although we behave differently as societies, we are in a similar position to France, writes Eliot Wilson
As we look at decaying infrastructure, hard-pressed public services and transport strikes with muted despair, the saying "Broken Britain" has become a staple in the lexicon of the year.
Meanwhile, in Bordeaux, the hotel de ville, an 18th century former archiepiscopal palace, was last week set on fire by rioters protesting at raising the pension age from 62 to 64.
It is not just Bordeaux. Depending on who you believe, between one and three-and-a-half million people took to the streets and boulevards last week for a national day of action. In Paris, protestors fought pitched battles with the formidable CRS, France's no-prisoners riot police, while young casseurs, masked and dressed in black, left a trail of destruction wherever they went. There were demonstrations in Marseille, Lyon, Besançon, Rennes and Arles, and in Rouen a woman had part of her hand blown off by a teargas grenade.
In the UK, we love to exaggerate our domestic woes, when, in truth, others have it much worse. We are too easily down on Britain over a few cancelled trains, when France is tearing itself apart at the seams.
In France, the political class is divided over President Macron's proposed reforms to the pension age. His prime minister, Élisabeth Borne, acknowledged the right of voters to protest and express disagreement but called the violence which had accompanied the demonstrations "unacceptable"; while Jean-Luc Mélenchon of the radical left group La France Insoumise demanded that the proposals be withdrawn and warned of a "drift towards authoritarianism".
Here the positions are hardly less securely entrenched, but the approach of the public is more muted, passive and weary. Four in five members of the public support the role of trades unions, but only 40 per cent extend that to supporting coordinated industrial action; on the other hand, the vast majority think that the government has not handled the various disputes well and about a third believe a Keir Starmer led Labour government would make a better job if it.
But the real difference lies in the broader perception. In the UK, both sides tend to be dazzled or dismayed by the levels of public support—is Mick Lynch the latest darling of the bourgeoisie, or are stoppages meaning people can't get to Wimbledon?—and they lose sight of the fact that strikes are a means to the end of changes in working conditions and pay. Those are the hard metrics of success, not an approving editorial in The Guardian or a slick appearance on Question Time.
In France, ordinary people, not just union members (France has one of the weakest union movements in Europe), take to the streets with the spirit of 1968 or the Communards aflame in their hearts to defend a system which trumpets a 35-hour working week and literally outlaws taking lunch at your desk. Windows are broken, and sometimes bones too. Anything to resist the dreaded modèle anglo-saxon, embodiment of everything which is right about France and wrong with the rest of the world.
The truth is that, whether we tut or riot, we have arrived at similar places. The UK and France have similar populations and similar GDPs. In both countries, basic public services are under acute strain, though one might note that the French Republic's infrastructure is looking better than ours. Both countries have record balance of payment deficits and are running enormous budget deficits.
The prospects of France are slightly brighter. While Rishi Sunak and Jeremy Hunt have clung to the prediction that the UK will not formally go into recession, the French economy is predicted to grow modestly this year. Inflation is lower in France than the UK, although many believe that our rate has peaked and will begin to fall. Nevertheless, these are, to an extent, arguments about whose bed is closer to the window in the recovery ward.
Cultural differences lie at the heart of the different reactions. The French have a shared sense of the sort of country they want (and deserve) to be. Their tax burden is still high and older workers in the UK will look enviously about street battles over raising the retirement age to 64. Here we lack that kind of solidarité, but we also somehow secretly enjoy the idea that ours is the worst plight in Europe. Think you've got it bad? Wait till you hear about us!
This is not a call to arms or a plea for John Lewis to stock up on gilets jaunes. We may be only 20 miles away from France at our closest point, but we have arrived here by very different routes, and we carry very different experiences in our hearts. Perhaps one day we could pool our experiences and try to find a happy medium, but until then, we should all focus on what we want from the current strife, and try to move with as much success as we can achieve.