Impact A.M. ESG Awards: Recognising Excellence in UK ESG Initiatives
As we gear up for the City AM ESG Awards ceremony on the 12th of December, we are thrilled to introduce our panel of judges who will play a pivotal role in recognizing excellence in the world of Environmental, Social, and Governance (ESG) initiatives.
At City AM, we believe that a fair, transparent, and credible judging process is essential to honor those who have made a significant impact in the realm of ESG. To achieve this, we've assembled a group of experts across the three pillars of ESG, ensuring that each category is evaluated by someone with in-depth knowledge and experience in that specific area.
Our judges play a critical role in the City AM ESG Awards process:
Domain Knowledge and Expertise: Each judge uses their domain knowledge and expertise to evaluate finalists within their assigned categories. This ensures that the evaluation process is both comprehensive and rigorous.
Understanding the Framework: Judges thoroughly review all category definitions and criteria provided to them, ensuring a deep understanding of the framework within which finalists will be assessed.
Individual Evaluation: Finalists are evaluated individually by judges based on the specific category definitions and criteria. This ensures that each nomination is assessed fairly and on its own merit.
Rating Process: Judges follow a structured rating process, adhering to provided instructions. This consistency in evaluation helps maintain the integrity of the awards.
Timely Results: Judges are committed to providing their results within the specified dates and deadlines of the competition, ensuring a smooth and efficient judging process.
Deliberation: Judges actively participate in a deliberation process for the categories they are responsible for, promoting thoughtful discussion and ensuring that only the most deserving initiatives are recognized.
As we approach the awards ceremony, we look forward to introducing additional judges who will join our esteemed panel to further enrich the judging process. Stay tuned for more updates as we continue to work towards celebrating excellence in ESG and honouring those who are making a positive impact on our world.
The City AM ESG Awards aim to inspire and recognize those who are at the forefront of driving positive change in the realms of Environmental, Social, and Governance. With our dedicated judges, we are poised to uphold the highest standards of integrity and transparency in honouring these remarkable achievements.
MEET THE 2023 ESG AWARD JUDGES
---
---
Dr. Jane Thomason – Head Judge
Dr. Jane Thomason, a renowned expert in the emerging Metaverse realm, is our Head Judge. The Metaverse, predicted by Citi to be worth £13 trillion by 2030, is a cutting-edge space where Dr. Jane's expertise shines. With numerous scholarly articles and books like "Blockchain for Global Social Change" and "Advancements in the New World of Web 3: A Glimpse into the Decentralised Tomorrow," she is a true thought leader.
Joel Blake OBE – CEO of GFA Exchange
Joel Blake O.B.E specialises in guiding organisations towards inclusive cultures while balancing commercial growth and sustainability. His unique insights are highly sought after by executives aiming to inspire innovation and drive social impact alongside business growth.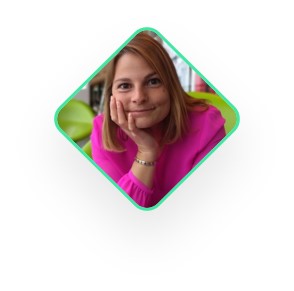 Janine Hirt – CEO Innovate Finance
Janine Hirt leads Innovate Finance, the UK FinTech sector's industry body. Her commitment to creating a transparent and inclusive financial services sector aligns perfectly with the ESG ethos. Having joined Innovate Finance in 2015, she has been instrumental in driving transformation in the industry.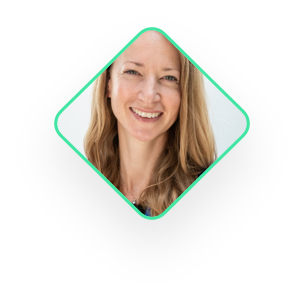 Sophie Hulme – Progress Together Leader
Sophie Hulme leads Progress Together, an initiative chaired by Alderman Vincent Keaveny, the Lord Mayor. Focused on promoting equity of progression and retention for employees from all socio-economic backgrounds in the financial services sector, Sophie's work is a testament to her commitment to inclusivity.
Looking for something else?
Success: Balfour Beatty deliver a pilot plan to recruit refugees
More Square Mile Content.
Trending Video Content
Related Impact A.M. Content