Ikea profits rise thanks to increasing American popularity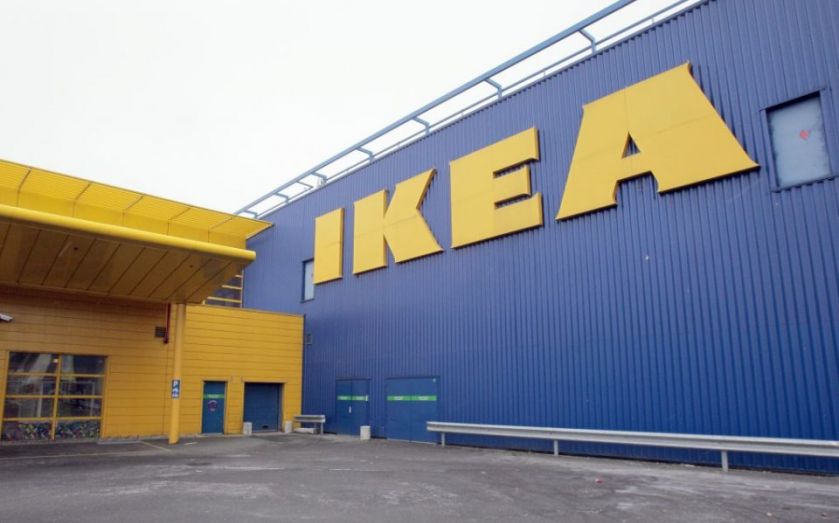 The figures
Ikea's net earnings in the last financial year remained rather flat(pack), rising just 0.4 per cent to €3.3bn (£2.47bn) for the 12 months ending 31 August.
The world's biggest furniture maker actually increased growth in all sales areas. Revenue came in at a record €29.29bn, rising 2.8 per cent from €28.5bn a year earlier. Sales in local currencies rose 5.9 per cent to €28.7bn (£21.50bn), while like-for-like growth rose 3.7 per cent.
Yet the company paid out hundreds of millions of euros to as part of employee programmes, weighing heavily on operating income which fell by 5.8 per cent to €3.79bn.
Ikea wants to push sales up to €50bn (£37.45bn) by 2020. As part of its drive it opened 12 new stores in 10 countries and invested €1.7bn last year.
Why it's interesting
The vast majority of Ikea's sales historically come from Europe – and still do – but in the last financial year the company said it once again grew strongly in the US as well as in China, Russia and Hungary. Ikea has 50 stores in North America compared with 215 in Europe, yet its third strongest growth market was the US. Chief executive Peter Agnefjall said "if you just look at the number of stores in Europe, then of course we still have big potential to grow in the United States". The Swedish company plans to continue its global expansion in the coming years, with its eyes set on 25 stores in India.
Also of note is Ikea's plan to bring online shopping into all of its markets. It is currently available in just 13 of 26.
What Ikea said
North America performed well and while the challenging economic situation may not be over, Europe continued to show improvements. An especially positive sign was the growth in most of southern Europe where Portugal did particularly well and the situation in Spain is improving quite quickly.
In short
Ikea enjoyed a fairly positive year, but is itching to take things further. Cheap, minimalist coffee tables could take over the world's living rooms yet.