Ignore furore over doping, Bolt tells Mo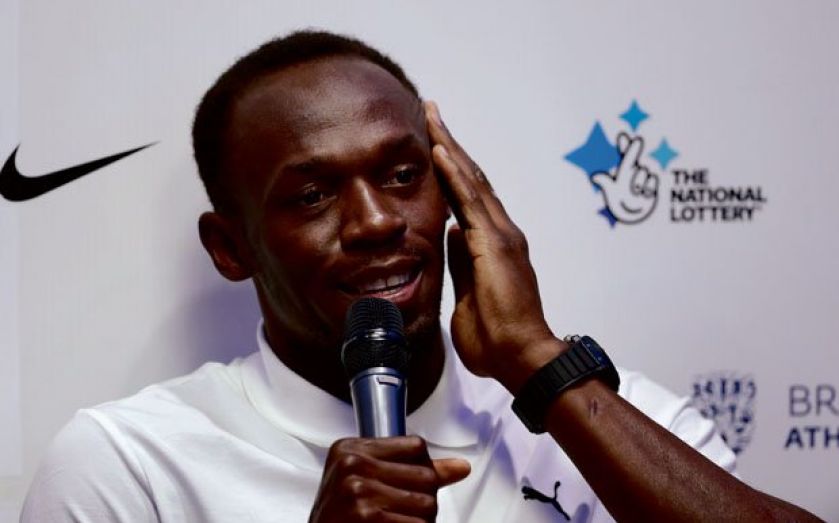 WORLD'S fastest man Usain Bolt has given his backing to Britain's Mo Farah and urged the double Olympic champion to ignore the furore which has emanated from doping allegations against his coach.
Somali-born Farah has faced escalating scrutiny since his American trainer Alberto Salazar was accused of violating anti-doping rules and providing banned substances to the 32-year-old's training partner Galen Rupp – allegations which both deny.
Farah has not been accused of any wrongdoing but felt compelled to vehemently deny ever taking performance-enhancing drugs after it emerged that he missed two drugs tests in the build-up to London 2012.
Six-time Olympic champion Bolt is back in the capital for this weekend's Anniversary Games at the Olympic Stadium, where Farah is set to contest the 3,000m tonight, and the Jamaican believes finger-pointing is an inevitable consequence of success.
"I've come through the ranks with Mo so I've seen all the work that he has put it," said Bolt.
"So for me, I'm sorry for Mo as he's in the papers every day and they are trying to tear him down.
"He works so hard to get where he is for someone's mistakes to be causing him problems. I just hope it doesn't cause him too many problems or stress him out.
"It is part of the sport, people are always pointing fingers. So, for me, I just hope that he doesn't take it too seriously."
Bolt has also moved to banish concerns over his fitness ahead of next month's World Championships in Beijing despite missing six weeks of the season with a pelvic injury and struggling for form.
The 28-year-old is currently ranked 62nd in the world for the 100m with a season's best of 10.12 seconds. American Justin Gatlin has run sub-9.8 seconds four times this year, while also eclipsing Bolt in the 200m.
"If my coach isn't worried, I'm never worried. He's confident I can be ready," added Bolt. "I have been training really hard and pushing myself. It's now all about execution. If I can execute right I know I can run fast."
Farah, meanwhile, has reiterated his intention to dispel the distraction of the Salazar affair, a coach he has worked with since 2011, insisting the baggage of speculation is not an overwhelming burden.
"It's not a nice thing but, at the same time, I answered everything that I can and it's not in my control, it's nothing to do with me," said Farah. "At the minute I just want to carry on running and enjoy what I do."