IAG share price soars after Iberia turnaround and British Airways profit deliver record results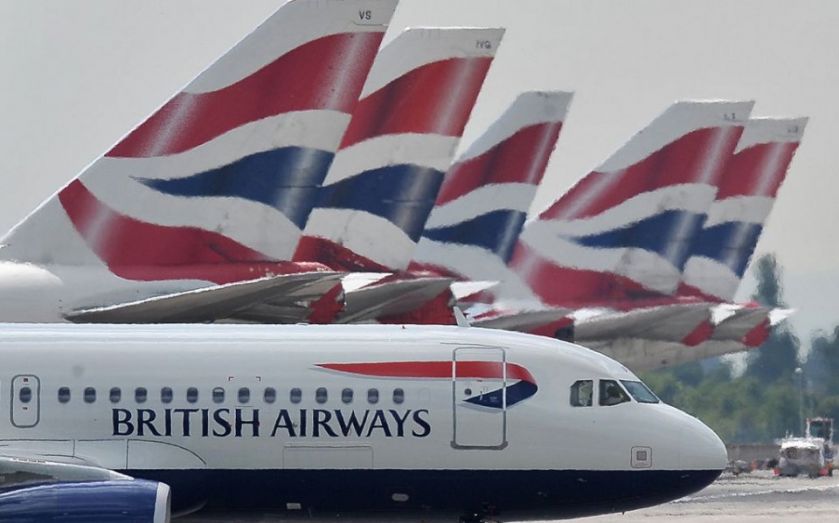 The figures
International Airlines Group's stock rose more than five per cent in early trading after the group which owns carriers British Airways and Iberia, among others, announced a 95.3 per cent rise in operating profit after exceptional items in 2014 to €1.03bn (£750m), from €527m last year.
The group now expects to make operating profit "in excess" of €2.2bn next year after topping analysts' expectations in its latest results. Full-year revenue rose eight per cent to €20.2bn from €18.7bn last year.
A turnaround at Spanish airline Iberia was largely to thank for the turnaround, with operating profit before exceptional items jumping 130.1 per cent to €50m after making a €166m loss a year earlier.
At British Airways operating profit increased 49.8 per cent to €1.25m while low-cost carrier Vueling made an operating profit of €141m compared to last year's €139m.
Why it's interesting
IAG has described the turnaround at Iberia as "remarkable" – yet equally impressive is the group's continued resurgence. In 2012 the group posted a €23m loss: two years later its operating profit is topping €1bn. That's remarkable.
Under the management of chief executive Willie Walsh the group has established itself as the leading legacy group in the European area, and is looking to add to its stable with a continued pursuit of Irish carrier Aer Lingus.
That has been fraught with political issues, but you wouldn't bet against them making a success of it if the takeover was completed. As well as the turnaround at Iberia, IAG has seen growth at British Airways and Vueling, the Spanish low-cost airline which the group felt a full year impact from for the first time.
What IAG said
Iberia made an operating profit of €50m compared to an operating loss of €166m last year. The airline's turnaround had been remarkable, both financially and operationally, and we're very proud of its achievement especially its strong cost discipline. In 2013 we said our intention was for Iberia to breakeven in 2014 and it has fulfilled that promise.
In short
Another strong set of results for IAG, whose continued rise is sure to be reflected in its share price soaring.