Hybrid car grants end early after 'exceptional demand'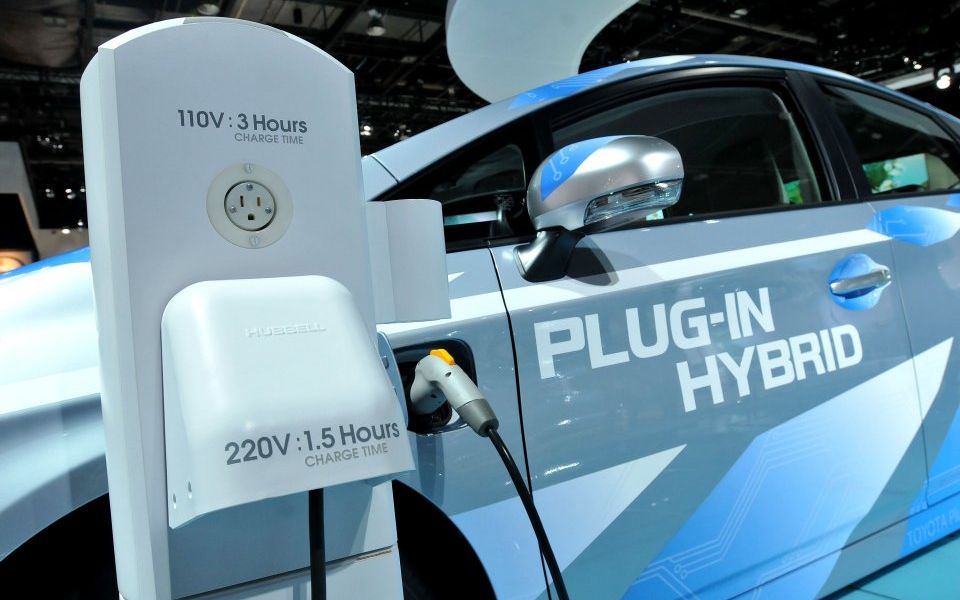 The government has pulled the plug on its grants for buyers of low-emissions cars, after "exceptional demand" for certain models meant the policy quickly hit its sales cap earlier than expected.
Drivers had rushed to take advantage of the previous, more-generous grant: prompting a huge spike in sales over recent weeks. Now, the smaller replacement payment to buyers, set to come into effect on 9 November, has been brought forward.
Read more: Car industry slams government decision to cut hybrid car subsidies
A Department for Transport spokesperson said: "The Plug In Car Grant has been a runaway success, helping bring more than 160,000 ultra-low emission vehicles to our roads over the last seven years, and delivering significant CO2 savings compared to petrol or diesel cars."
The change means a £2,500 grant for plug-in hybrids has ended, and the grant for electronic vehicle buyers has dropped from £4,500 to £3,500.
The RAC's head of roads policy Nicholas Lyes said: "While it was always the case that the Treasury only put forward sufficient money to support the take-up of a finite number of plug-in cars, the recent surge has shown how important it is to have the right incentives in place to transition to a cleaner vehicle parc."
Read more: MPs urge government to ban diesel and petrol cars by 2032
"The risk now is that sales could be depressed with the grant being cut earlier than planned," he added.
Last week, the Business, Energy and Industrial Strategy (Beis) committee urged the government to bring forward its 2040 target to stop selling cars running on petrol and diesel fuels to 2032 – a demand that was "impossible to achieve" by an industry body.