Inside Huawei: Spies, spin and billions at stake
The journey from Paris to Verona takes just two minutes. The small, replica Swiss train trundles past imposing French chateaux and gothic German castles, sliding effortlessly through 12 European cities before ending up, after just under eight kilometres of newly-built track, back in Paris.
On Huawei's new Ox Horn campus, not far from the Chinese tech capital of Shenzhen, Europe has been diluted into a 300-acre pastiche. The company has spent roughly £1bn creating a fantastical playground of offices that, when completed, will house roughly 25,000 employees.
Ox Horn has the tidal energy of a university campus. In the morning it is eerily deserted, with only a handful of office workers talking over coffee in faux Parisian cafes. Then, at exactly 12.30pm, the floodgates open. From Burgundy to Bologna, streams of employees pile out into the thick, humid air to head for lunch in pristine canteens, where the firm flogs Mosel wine acquired as part payment for a network deal with Argentina.
But this false continent is far removed from the real Europe, where the Chinese tech giant has been accused of playing a pivotal role in state-sponsored spying. Now, despite warnings from spooks, Prime Minister Theresa May has given the green light to Huawei, meaning the firm's equipment will be used in parts of the UK's 5G network.
Read more: Tory party divided over Huawei's involvement in 5G network
China's tech golden boy
Huawei's technological theme park is the vision of its founder, Ren Zhengfei. The revered and media-shy tycoon holds a modest 1.14 per cent stake in Huawei, whose ownership is shared among employees. However, Ren still holds all the influence.
His unctuous official biography paints a mythical picture of a man rising from a "poor and grey-coloured" childhood to an iconic business leader. As Ren strides through the foyer of one of Huawei's main buildings, we are quietly ushered out of the way.
But now Ren, who is a member of the Chinese Communist Party and previously served in the People's Liberation Army, is faced with a fresh challenge.
Political pawns
In Shenzhen, Huawei's security bosses deliver a polished, esoteric presentation on how the firm identifies vulnerabilities in its products. As part of its strategy, the company has plucked top executives from the West, including former British government IT boss John Suffolk.
As Huawei's head of cybersecurity, Suffolk has a veto, meaning he can stop the development of any product dead in its tracks if he is concerned about its security. He has used the veto 100 times since 2013.
But the company's insistence that its cybersecurity is foolproof flies in the face of the findings of UK spooks. The National Cyber Security Centre (NCSC) carries out independent testing to analyse the security of Huawei's equipment, a process Suffolk describes as "standing naked in front of the government".
In its latest report, spy bosses slammed the firm for failing to address their previous concerns, and warned Huawei could pose a threat to national security.
Moreover, China's national intelligence laws mean Huawei could be forced to hand over data to Beijing or, as the US has argued, install so-called backdoors to allow spying.
Huawei has denied it would participate in spying, and insists intelligence laws have no such sway over companies.
Instead, Huawei insists the US-led campaign is politically motivated, spurred on by fears that the country is falling behind China in the race to roll out new telecoms infrastructure.
There is undoubtedly truth in this interpretation. Huawei, which last year posted revenues of $105bn (£81bn), is at the forefront of tech development.
But the autocratic power of the Chinese state means these concerns are difficult to dissipate and, for all its eulogising of cybersecurity, Huawei is yet to show convincingly that its equipment, likely to be embedded deep in communications networks across Europe, could not be commandeered with malicious intent.
The charm offensive
For Huawei, ties with the US are all but dead. "This market is just not that important, because over the past ten-plus years, we have hardly been allowed to do any business there," says corporate senior vice president and board director Catherine Chen.
But the firm has admitted there is a cultural gulf between China and the West – one that is embodied, through Western eyes, in its kitsch campuses and almost fetishistic approach to research and development.
Questions have also been raised about China's so-called 996 working system, in which employees work 9am to 9pm, six days a week. In Huawei's cybersecurity offices many workers store fold-out beds or mattresses under their desks. Huawei says it does not implement a 996 working system, and says the beds are used by employees for lunchtime naps, a common custom in China.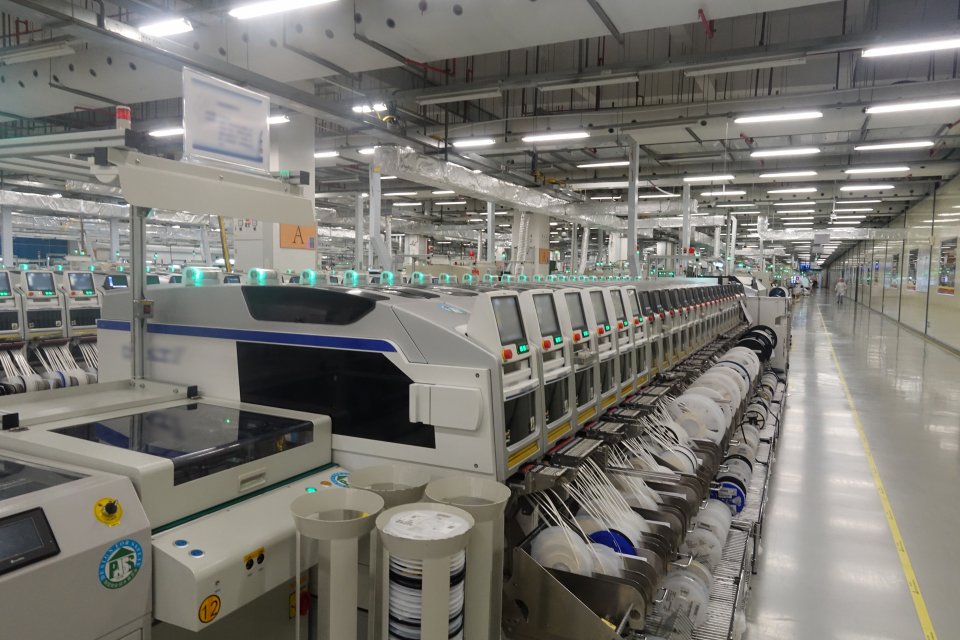 While the US may no longer be a consideration, the door to Europe remains open. Mistrust of Huawei comes largely down to a lack of understanding of Chinese culture, Huawei believes, and so the firm has launched a charm offensive in a bid to bridge the gap.
By courting the media and pumping money into advertising campaigns, the firm hopes it can shake off its tarnished image and regain trust.
"We hope to present the real Huawei to the world so they can judge for themselves what kind of company Huawei really is and what kind of technology we provide," says Chen.
Read more: Huawei 'will be blocked' from UK's core 5G network
A war of spin
"We believe trust should be based on facts, and facts should be verifiable," Huawei's rotating chairman Ken Hu told a packed conference room in Shenzhen last week.
Huawei has long argued that, with no hard proof, any allegations against it are merely political.
But in the era of technological warfare, a smoking gun is hard to come by. The concerns raised by the West relate not to current espionage, but the risk of future interference. Western governments must decide whether or not they can manage that threat.
And so the scandal is unlikely to be resolved by facts. Instead, it is a war of spin. The UK appears to have taken a cautious approach, allowing Huawei to participate only in non-core areas of the network.
But the saga will not end here, and the UK will continue to keep a close eye on Huawei. Whether or not the UK's decision will set a precedent for other countries remains to be seen, but either way it is clear Huawei will not go down without a fight.