How major Tim Peake's historic spacewalk can help the UK defeat our STEM skills gap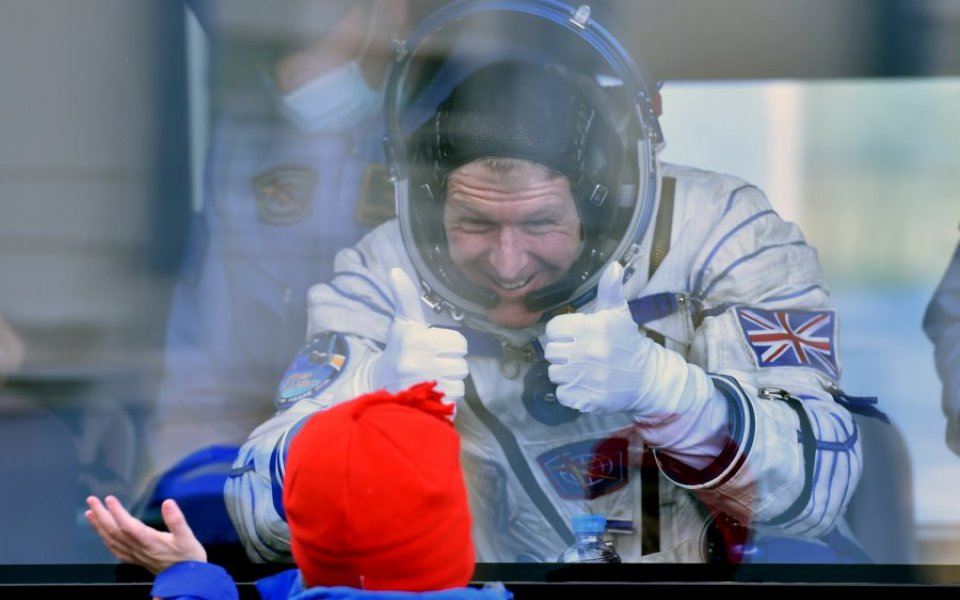 What did you want to be when you were growing up? For many, the answer has its roots in science: a doctor, an astronaut, maybe even a palaeontologist. But something happens to our budding science enthusiasts as they get older.
Numerous surveys have found that the vast majority of young people turn away from science and maths subjects, many just after their GCSEs, because they are viewed as difficult or inaccessible.
This stigma has caused Britain to face a skills crisis in science, engineering technology and maths (STEM) subjects that could have harmful consequences for the UK economy.
Recent reports show that Britain is facing a shortfall of 40,000 workers with the science and maths skills needed to perform jobs the economy needs. In a world where our lives are increasingly dominated by fast changing technology, it remains difficult to cultivate the skills among young people needed to keep creating this technology.
We must fix this and now is the moment to do it.
Major Tim Peake's mission to the International Space Station provides Britain with a golden opportunity to address its skills problem. Millions across the nation tuned in to watch his launch live, showing that the UK is still captivated by science.
Amongst Peake's many responsibilities, and for many his most important, is the Principia mission. This is a teaching programme in which he will conduct a series of science experiments on the ISS as part of the science curriculum for thousands of schoolchildren aged 11 to 19.
The teaching kit and programme was largely developed by European Space Agency and UK Space Agency, both of whom have teams and offices at Harwell Campus. Through Principia, Peake has the toolkit to inspire the next generation of scientists and engineers.
This could not come at a better time. The UK comes 20th in the global OECD rankings for Maths and Science, and research from The Institute for Public Policy Research and UK Commission for Employment and Skills predicts that we will need 1.1 million additional STEM grads in the next 10 years.
Studying STEM leads to a massive variety of jobs: scientists at Harwell Campus are using space technology to solve a host of problems, from tackling illegal fishing throughout the world using our Satellite Applications Catapult to mapping climate change from inside RAL Space.
If the UK's younger generation is inspired by the wonders of space through missions like this, we all benefit. Today's spacewalk may be one small step for Tim, but we are hoping it will also bring about a giant leap of inspiration for young people all over the UK.