Housebuilders pledge to end advance sales of homes overseas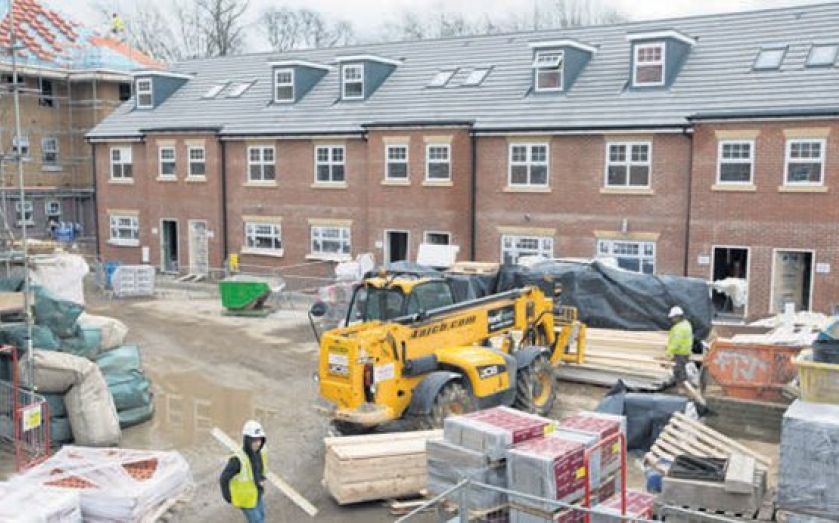 A TOTAL of 11 housing developers have signed a pledge to market their properties to UK buyers first, or at the same time, as marketing abroad.
Concerns about properties being sold to foreign investors who then choose not to live in them have led to claims that many London streets are unoccupied while demand in the market remains high.
Taylor Wimpey, Barratt Developments and Redrow have all signed up to the voluntary pledge.
Stewart Baseley, executive chairman of the Home Builders Federation, the body behind the pledge, said: "London has an acute housing crisis and foreign buyers are playing a vital part in helping increase the number of homes being built in the capital. However, the industry wants to ensure that UK buyers have every possible opportunity to buy the homes being built." He added that without upfront investment from abroad, many affordable homes would not get built.
The pledge comes after chancellor George Osborne said in his Autumn Statement that a capital gains tax would apply to overseas property owners who buy and sell in the UK.
Mayor of London Boris Johnson welcomed the news and repeated his pleas for mortgage lenders to extend the length of their offer to nine months, to make it easier to buy homes off-plan. "Whilst overseas investment is a long-standing and necessary part of any global cities housing market, it is important that homes are not exclusively marketed abroad before the UK," he said.
The government's housing minister Kris Hopkins also welcomed the announcement.
WILL THE PLEDGE MAKE A DIFFERENCE?
The Home Builders Federation pledge to market UK properties here first, before advertising them abroad (or at least doing it at the same time), may not make that much of a difference in practice. After all, HBF's own statistics show that overseas property sales help boost development in the capital, where buyers are often reliant on mortgage offers which expire too quickly to take advantage of buying off-plan. Overseas investors can afford to stump up the cash required to secure a home, which gives developers the capital they need to start work. According to statistics from the HBF, which surveyed the eight companies responsible for 44 per cent of new homes built in London last year, nearly £2bn was invested from abroad. As a result, around 14,000 affordable homes were built, cross-funded by private sales, £129m went to the Treasury in stamp duty payments (around £39,000 per transaction), and 16,000 jobs were created. Perhaps then it's little wonder that the pledge has received generous support, despite it being voluntary and completely unpoliced. Nevertheless, it will likely do little to reassure those who are concerned about figures for overseas sales in some parts of London, which were as high as 85 per cent last year according to estate agent London Property Partners.