Hochschild Mining plans to buy remaining Peru assets for £172m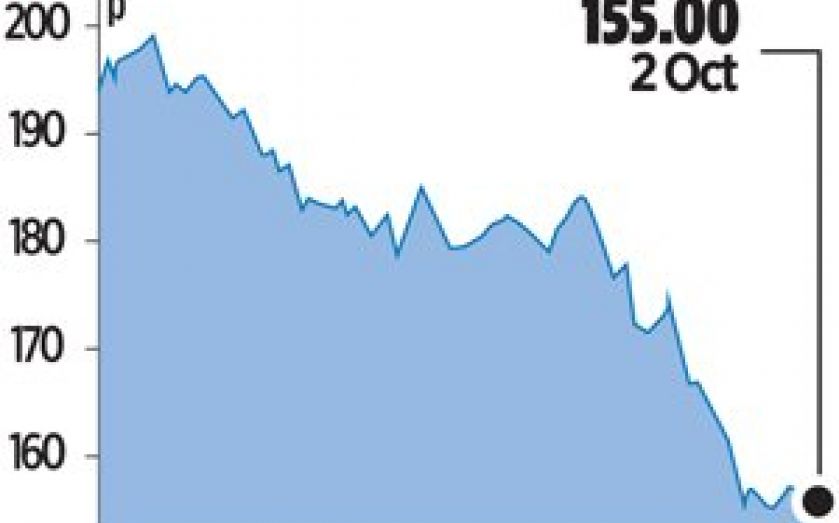 FTSE 250-listed Hochschild Mining said yesterday it plans to raise up to $96m (£59m) through an equity placing to help it buy the remaining 40 per cent stakes in its Peruvian assets for $280m.
The Latin America-focused precious metals miner said it has agreed to buy the 40 per cent stakes held by International Mineral Corporation in the Pallacanta mine and Inmaculada Advanced Project in Peru, in a deal which it expects to be earnings enhancing in the first full year of ownership.
Hochschild said it planned to raise between $48m-$96m in an equity placing to help fund the deal and noted the company is still on track to produce 20m silver equivalent ounces in 2013.
Nick Hatch, analyst at Westhouse, thought it was a good deal for Hochschild and its shareholders.
"This is a low risk deal," he said. "Hochschild already manages the assets and knows them intimately – this is less risky than any other acquisition deal or project development that the company could possibly undertake."
Hochschild's shares plummeted over 10 per cent yesterday as the placing flooded the market, but Hatch told City A.M. he thought it would only be a short-term lull.
"This step is consistent with our strategy of value accretive acquisitions with significant geological potential," said chief executive Ignacio Bustamante.
Shares closed down 11.2 per cent.
ADVISERS HOCHSCHILD MINING
OMAR DAVIS
BAML
Bank of America Merrill Lynch and Goldman Sachs are joint bookrunners on Hochschild Mining's equity placing, which aims to raise up to £59m.
The BAML team is led by Omar Davis, managing director and head of EMEA and LatAm regions at the bank.
Oxford University-educated Davis has considerable experience in the mining sector. Recent deals include commodities trader Glencore's acquisition of Viterra, Glencore's acquisition of Optimum Coal and initial public offerings of Glencore, Rusal, Polymetal and Kazakhmys. He has also worked on mining capital raisings for firms including Talvivaara, Centamin and Nikanor.
Other key members of the team are Ed Peel, managing director and head of UK corporate broking and Ken McLaren, managing director and head of EMEA mining M&A.
McLaren is also working on Aim-listed IMIC's takeover bid for Afferro Mining.
The key members of the Goldman Sachs team are Richard Cormack, Dominic Lee, Adrian Beidas and Duncan Stewart.
Cormack is also working on private equity firm Riverstone's flotation of its new energy vehicle, which was announced last week, and the planned flotation of Royal Mail.
Beidas and Stewart worked on the flotation of cable maker HellermanTyton back in March, while Stewart has also worked on equity placings for sports clothing and equipment retailer Sports Direct.
RLM Finsbury is advising Hochschild on public relations matters, led by Charles Chichester.