High street horror: Supercuts owner Regis UK asks landlords to slash rent in CVA proposal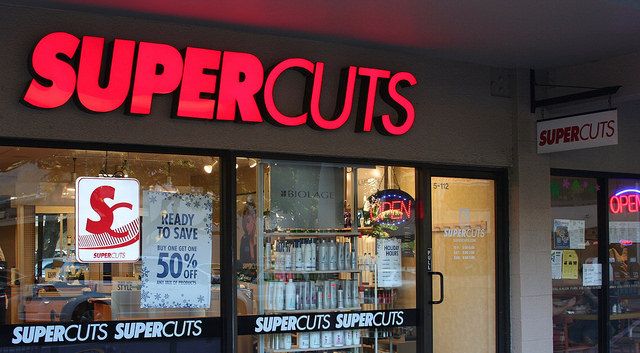 Hairdressing chain Regis UK is teetering on the verge of administration, it told landlords this week, as it urged them to slash rents for its Supercuts and Regis brands.
If landlords don't approve its plans the firm will likely fall into administration, it said.
Regis has set out a company voluntary arrangement (CVA) asking for rent reductions at half of its 220 UK sites.
The company requested rent cuts of between 25 per cent and 75 per cent at affected sites, the Evening Standard reported.
Read more: Brexit secretary clashes with John Lewis as profits tumble 99 per cent
In a letter sent to landlords, Regis reportedly detailed challenges including higher pension costs, the apprentice levy, new technology costs, and lower footfall – a common complaint among suffering high street retailers this year.
Grant Thornton, overseeing the CVA, said the proposal should help to stabilise the business.
"As part of this, there are no planned salon closures and as such, no employee redundancies are planned, which is a positive in the context of the challenges the high street has seen over the last 12 months and which continue to be prevalent," the auditor's Birmingham-based partner, Eddie Williams, said, according to the Standard.
Read more: WH Smith to restructure its high street business as travel takes off
Jackie Lang, managing director of Regis UK, added: "This action has been taken to restructure our costs to ultimately enable reinvestment into the business to improve our digital platforms and our expertise in salon. If successful over 90 per cent of our creditors will be unaffected."
Landlords reportedly including property developers Capital & Regional, Hammerson and Intu will vote on the proposals on 26 October.
"If the CVA is accepted the cost base restructure will ultimately enable investment to drive growth of the business. No salon closures or redundancies are being proposed through the CVA," a Regis UK spokesperson told City A.M.
The Beautiful Group now owns Regis UK after the US-based Regis Corporation sold it a year ago. LA private equity group Regent backs its new owner.