Hedgie criticises party funding: Tory donor David Harding calls for overhaul after donation furore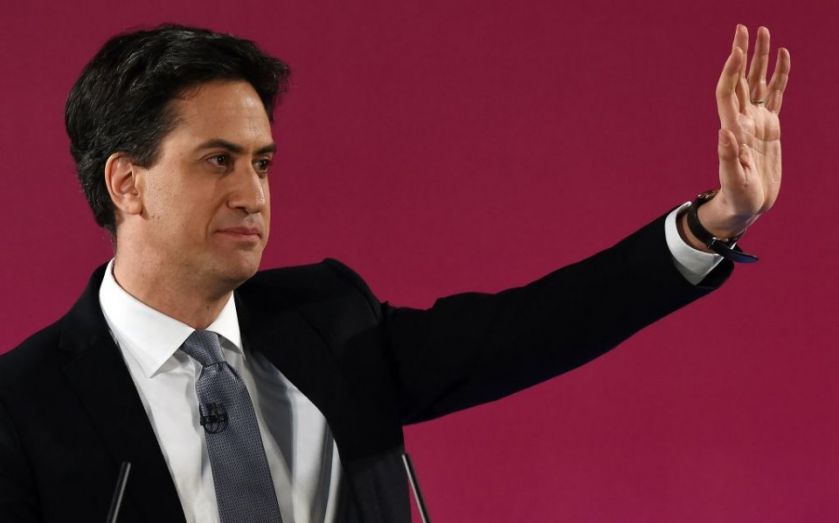 Top Mayfair hedge fund boss and Tory donor David Harding yesterday backed calls for an overhaul of UK party funding rules in the wake of the bitter row over political campaign donations.
Harding, founder and chief executive of $28bn (£18.1bn) Winton Capital Management, said he would prefer state funding of political parties in lieu of private sector donations and the dwindling pot of funding from party membership fees.
Current rules give parties minimal state funding – especially when in power – with much of their multi-million pound war chests raised privately, despite long-standing calls to reform the system.
The issue has been thrown into the spotlight by Labour leader Ed Miliband's attack on hedge fund donors to the Conservative party. Earlier this month he called David Cameron a "dodgy Prime Minister surrounded by dodgy donors".
"I've given a bit of money to politics. I rather wish I didn't have to," Harding said. "I rather wish it was all funded some other way and that would remove the whole issue.
"I'm sympathetic to the Tories and their approach to raising money but I'm also sympathetic to people who don't like that in the UK. The Lib Dems said it should all be state funded and I'd be perfectly fine with state funding."
Harding, a philanthropist who gifted £20m to a Cambridge University laboratory in 2011 and £5m to the Science Museum last year, has given the Conservative Party around £594,000 in total in donations, figures from the Electoral Commission show.
Last week fresh statistics from the commission revealed the Conservative Party raised £8.4m between October and December last year while Labour raised £7.1m over the final quarter. In total, the Tories raised £28.9m, Labour generated £18.7m and the Lib Dems raised £8.2m last year. However, as the main opposition party, Labour received over £3.7m in taxpayer funds.
Politicians of all stripes have long identified the need to overhaul the funding of UK politics to improve transparency.
More state funding was proposed in a 2011 Committee on Standards in Public Life report by Sir Christopher Kelly but despite seven meetings between party representatives talks collapsed in 2013. Opponents of state funding argue that it would entrench the biggest political parties.
Membership fees, long a main source of funding, have shrunk in recent years, with the number of Tory members collapsing from a post-war high of around 2.5m to 134,000 today and Labour's numbers also slumping to around 190,000.
Hedge fund firms like Harding's have been under the spotlight since Miliband sharpened his attack on the industry, with a promise to change tax rules on contract-for-difference instruments used by investors.
"Ed Miliband is just doing his job," Harding said. "Having a go at hedge fund donors to the Conservative Party is a very reasonable political act for him to take."
He added that as long as there was a "reasonable level of taxation" in the UK he would continue to base the company in the country.
"I'm sure Labour are not going to do so much as to try and push companies like ours out of the country," he added.