ECB's €1tn QE plan: Greek parties trade pre-election blows ahead of Sunday crunch time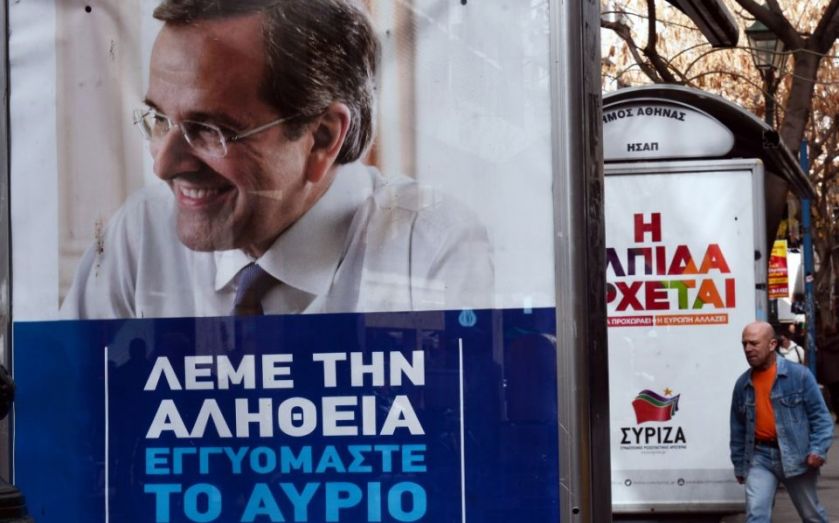 Political tensions simmered in Greece yesterday as the two main rival parties fretted over the country's inclusion in Europe's newly launched quantitative easing (QE) ahead of Sunday's election.
The European Central Bank (ECB) has said that countries who do not have investment grade bonds must stick to bailout conditions to benefit from its bond buying. Greek bond purchases will have to wait until July as the ECB holds the 33 per cent maximum of Greek debt it is allowed and must wait for some to expire.
Syriza welcomed the ECB decision, saying it "refuted all those who have sown fear and panic."
"It's an important decision that the next Greek government will take advantage of to the benefit of the country," the party said in a statement.
Incumbent Prime Minister and leader of the New Democracy party Antonis Samaras said yesterday that Greece risked exclusion from QE because of Syriza's outspoken dissention regarding bailout conditions.
"Will Greece receive a portion of a gigantic, direct strengthening of liquidity and growth in the economy or are we going to lose this unique opportunity?" Samaras said.
"Today's ECB decision says it clearly: Without closing the review for the existing programme that is due to expire in a month, we will be shut out," said Samaras.
The interest on Greek debt dropped on yesterday's QE announcement. In some more good news for Greece. the Prime Minister of Finland who has been one of the most opposed to any Greek debt renegotiations yesterday sounded more lenient. While still saying he would be against debt forgiveness, Alexander Stubb said: "We can look at different kinds of extensions."
Anti-austerity Syriza currently leads the polls. "We remain of the view that a Syriza-led government is the most likely outcome," said analyst Gizem Kara of BNP Paribas, who notes the outcome is still uncertain due to a high level of undecided voters.