General Election 2015: Labour might have a four-point lead in the polls but Conservatives are favourites to win at the bookies, with odds of 1/2 to get the most seats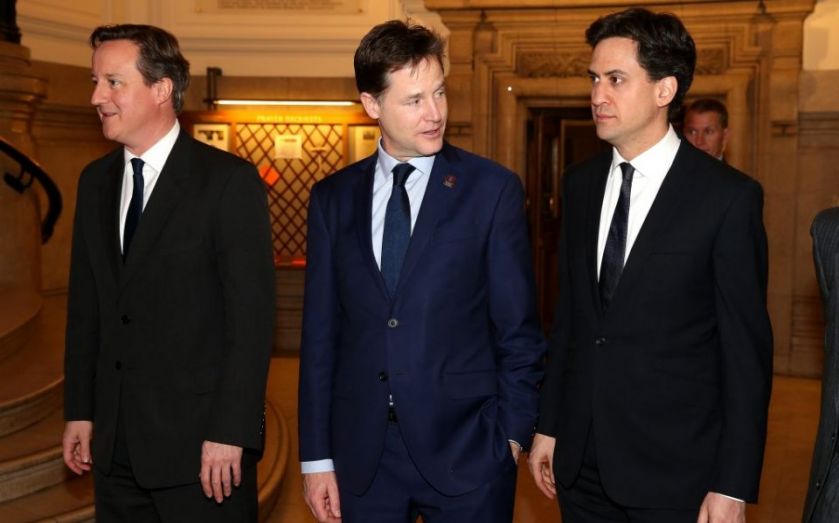 Labour may have made a surprise gain of four points in the polls over the weekend, but the Conservatives are firm favourites to get the most seats at the bookies, Ladbrokes said today, with odds of 1/2 as the campaigns kick off.
Meanwhile, Labour's odds have shortened in the last 24 hours, from 7/4 to 13/8. Ukip gets just 100/1 – although both the Lib Dems and the Green party suffer the indignity of odds of 500/1.
If the bookies are right, it looks set to be another hung parliament: the odds of no overall majority are at a paltry 1/5. The odds also favour a Labour minority government, at 2/1, with a Conservative equivalent at 5/2.
No wonder they say the outcome of this election is the most difficult to predict in a generation – although that, presumably, is also the reason gamblers are expected to punt £100m on the election.
In fact, added Ladbrokes, the election is about to become the biggest non-sporting events in history. That figure is twice the £50m fluttered on the Scottish referendum, and more than three times the £30m bet on the General Election in 2010.
Just don't forget to vote…