Former Quindell chairman, Rob Terry, sells most of his stake, sending share price down by almost half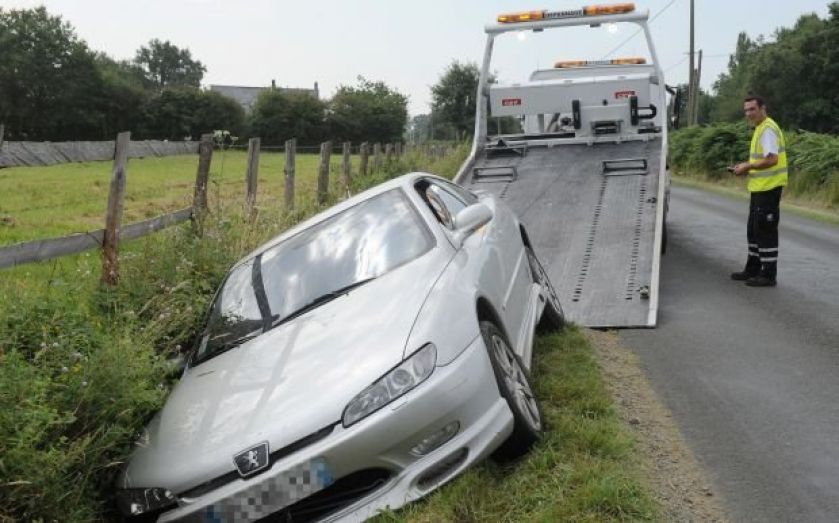 Quindell klaxon, everyone: former chairman Rob Terry has sold off most of his remaining stake in the embattled insurance outsourcer, sending shares plummeting by almost half their value, to 24.1p.
The company has been at the centre of a massive loss of confidence over the past few months. Since April, when mysterious US short seller Gotham City Research published a note accusing it of having "magical… paper profits", shares in the company have lost more than 90 per cent of their value.
Last month, Terry and non-exec director Steve Scott stepped down, shortly after the company's broker, Canaccord Genuity, resigned. Fidelity, one of the world's largest investors, has also cut its stake in the company in half.
Although shares rose last week as the company issued its final tranche of 100,000 shares, on Monday they lost as much as 16 per cent as the company announced it had hired accounting giant PwC to conduct an independent review into its accounting practices.
At the time, chief executive Robert Fielding said the review insisted Quindell's "business remains robust and we believe we have sufficient resources to deliver on management's plans", adding that "we have a strong business, with great people".
However, investors seem less than confident. On Monday, shares opened at 50p.
This afternoon, Fielding said: "Sales of shares by Robert Terry have no impact on the day to day operations of the business. As we announced in the trading update, the Group's business remains robust and we continue to work hard to deliver excellent service to our customers."
Shares in the company finished the afternoon at 42.7p, 6.18 per cent below their opening price of 47p.
Update: This article has been updated to include the quote from Robert Fielding, and to remove a reference to Terry selling his shares at 15p each.