How to survive a World Cup with England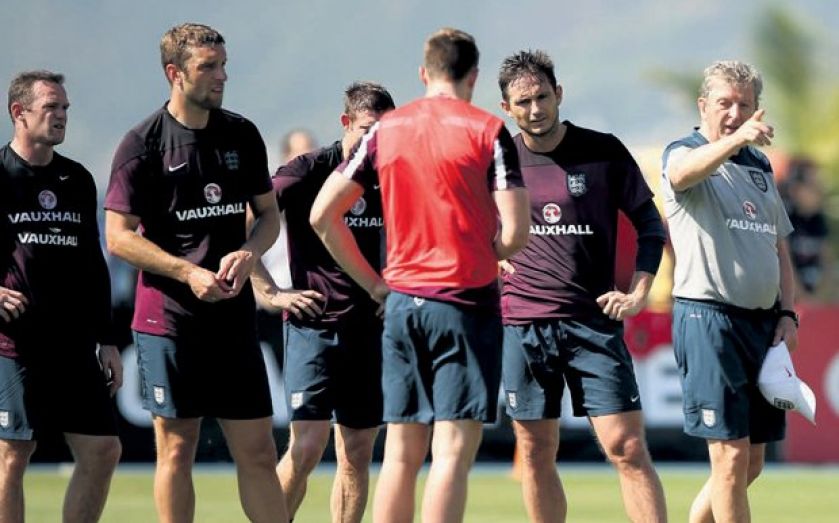 Every minute you are at a World Cup is the most special experience you can have as a professional footballer. You wake up in the morning and instantly appreciate it. It's an absolute adrenaline rush.
But being in the squad is only the first battle. Even if you were initially happy just to be in the 23, once you are at the tournament you become desperate to play. Ambition creeps up and consumes you.
On the other hand, it can also give you stage-fright. You know that if you make a mistake it will be seen all over the world, and that can stop some people playing. The best know how to live with it.
Roy Hodgson has said that his players have been on fire in training, and that's because everyone is desperate to impress the manager. The Press are all watching you at every session too, and players want them to write that they look sharp and should be playing.
The biggest concern, however, is getting fit while avoiding injury. Every training drill could be the one that puts you out of the tournament before a ball is kicked, so you can be caught between wanting to show off and being cautious.
LINEKER THE BOOKMAKER
Players' other main issue is that time passes very slowly, and there can be acres of it to fill. At the four major tournaments I experienced we didn't want to be anywhere on our own for any length of time.
Management would make sure there was something going on to pull the players together. Now there are so many peripheral engagements with worldwide marketing partners; back then all we got was a box of Mars bars and some tissues. Roy will also take tactical meetings about playing Italy in the first group match, while the sports scientists want to test you all the time as World Cups represent a rare chance to gather tournament data.
Sometimes we'd organise get-togethers ourselves. We'd gather in groups to sit in hotel reception and have a coffee, or hold a quiz night or horse racing evening with a television broadcast of a live meeting and Gary Lineker and Peter Shilton running a book. We only bet small money but it all helped to pass the time. The key was to make sure that it never felt like the last day.
GAZZA'S BIRTHDAY
Even in 1990, we had virtually no access to British media reports and no phone line out, so if we wanted to call home we'd have to book it in advance. In those days we would still write letters.
Now technology means that players have access to everything instantly, so they'll have to be disciplined. Wayne Rooney has said that he doesn't care what is written but it is difficult to block it all out.
Another change is that there is more equality among the players now. Before, there was a divide between the experienced and young; if you had 30 or 40 caps you were on a pedestal. These days they are all so wealthy that those barriers don't mean as much. The big plus is that they understand each other better.
At the 1990 World Cup we had a young player called Paul Gascoigne. His 23rd birthday fell during the tournament and we made a big fuss, bringing him a cake. I thought he'd be embarrassed; instead he got up and delivered a 15-minute speech.
Gazza was instrumental in putting a smile on people's faces – most of the time – and squads need someone like that. Sir Bobby Robson had allowed players' wives to fly out, leaving three of us solo – my wife was pregnant, Steve Hodge was not married and Paul was terrified of women – so we hung out.
HODGE ON A PEDALO
Steve got so fed up with the lively Gazza, however, that he would head to the beach with a book and set out on a pedalo to get some peace. I can vividly remember Gazza wading in after him in pursuit, and Steve pedalling away like the clappers.
Roy Hodgson has a key role in keeping the group occupied and happy, and he seems to be in his element. He is obviously popular, players appreciate that he keeps a low profile, and they all seem to be singing form the same hymn-sheet. He's proven himself to be the right man for the job.
It is also vital that Hodgson keeps calm, even if England go behind against Italy or begin the tournament with a defeat. In 1986 we lost the opening game and drew the second but still reached the knockout stages, so all would not be lost. It's a tough group but I believe England will progress and reach the quarter-finals, which would be a good base to build on at the next World Cup.
Trevor Steven is a former England footballer who played at two World Cups and two European Championships. He now works as a media commentator.