Fed's Janet Yellen hints at an early rate rise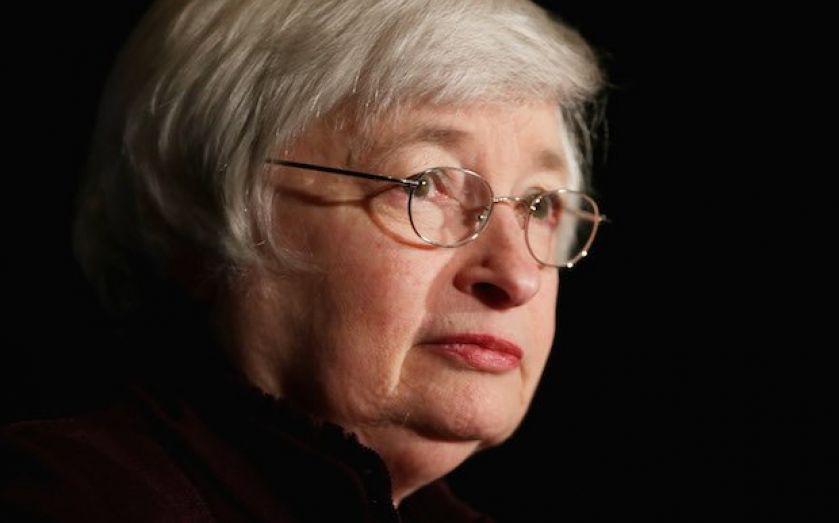 New US Fed chief Janet Yellen raised the prospect of an earlier-than-expected rise in interest rates during her first address to the audience of central bank chiefs at the Kansas City Fed's symposium in Jackson Hole, Wyoming on Friday.
Yellen, who started her job in February this year, studiously avoided making any commitments to new monetary policy in her speech, titled "labour market dynamics and monetary policy".
However, economists, who watched her speech closely for any hint of an interest rate rise, were rewarded with the vaguest of comments. Calling the US' historically low interest rate – currently at 0.25 per cent – an "extraordinary accommodation", she said the Fed could not necessarily rely on rising wages or inflation as a guide to when the labour market was fully recovered. But she added:
If progress in the labour market continues to be more rapid than anticipated by the committee or if inflation moves up more rapidly than anticipated… then increases in the federal funds rate target could come sooner than the committee currently expects and could be more rapid thereafter.
She countered this by adding that if recovery was slower than anticipated, interest rates would continue to stay low.
If economic performance turns out to be disappointing and progress toward our goals proceeds more slowly than we expect, then the future path of interest rates likely would be more accommodative than we currently anticipate.
Yellen also chose to focus parts of her speech on muted wage growth – which Bank of England governor Mark Carney has also recently placed an emphasis on. She suggested slow wage growth "may reflect the phenomenon of pent-up wage deflation", suggesting that as companies had been unable to cut wages during the recession, they might take longer than anticipated to start raising them.
The evidence suggests that many firms faced significant constraints in lowering compensation during the recession and the earlier part of the recovery because of downward nominal wage rigidity – namely, an inability or unwillingness on the part of firms to cut nominal wages.