EU referendum: Bookies' odds show increasing probability of Brexit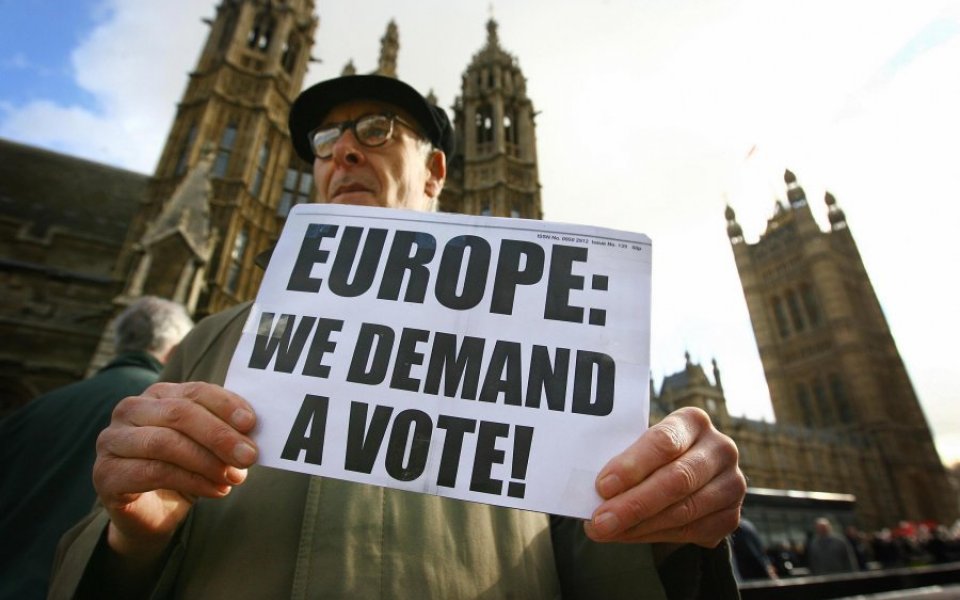 The debate before the upcoming In/Out European Union referendum is hotting up, with polls showing results are likely to be increasingly close.
And odds at one bookmaker is changing in response, with Betfair suggesting customers have been backing a UK exit from the EU.
Read more: Report: Britain is the least "European" nation in the EU
The bookmaker still thinks the UK will remain a member of the EU, offering odds of 4/7, representing a 64 per cent chance of staying in the EU.
However, the chances of Brexit have now increased to 36 per cent, with the bookmaker offering 7/4 on the possibility. This compares to a high of odds on a vote in favour of leaving the EU of 5/1 on 29 July.
"A vote in favour of staying in the EU is still the firm favourite at 1.56 (4/7), in much the same way as the Scottish Referendum market was predicting a No to independence from very early on," Betfair spokeswoman Naomi Totten said.
"The price for a vote in favour of leaving the EU is the shortest it has been since June, currently trading at 2.76 (7/4), but in the context of the market it is still very much assumed that Britain will vote to remain within the EU."
Read more: Lawson hits out at Carney's EU speech
David Cameron has pledged an In/Out referendum before the end of 2017, one he has wrapped up lengthy negotiations.
The campaigning groups have both geared up, with a poll last week by Ipsos Mori finding that British support for an exit has risen to 39 per cent, the highest level since 2012, up from 27 per cent in June.
However, most Britons remain in favour of staying in the EU, with 52 per cent saying they would vote "yes" – although this marks a decrease from a record high of 61 per cent in June.
Meanwhile, another bookie, Betway, already had odds of 7/4 on the UK leaving the EU, but suggested the chances of remaining in the EU were even more likely that Betfair, offering odds of 4/9.
Betway's Alan Alger, said: "The odds for Britain to leave the EU have shortened over the past few weeks as the various "'leave" campaign groups have definitely had the better of the opening exchanges."
"Everyone will be watching Cameron's renegotiation progress with great interest, but we're still expecting the British public to vote to stay in Europe and that remains the 4/9 favourite."