England will have to go the extra mile to win the Rugby World Cup
If England needed any reminding of the logistical hurdles to winning the World Cup, they received it on Monday when they were held up at Tokyo Narita Airport for six hours on their arrival to Japan due to travel chaos caused by Typhoon Faxai.
Eddie Jones's side already had one of the most demanding schedules at the tournament, which starts next week, with the team set to travel thousands of kilometres around Japan – considerably further than most of their rivals for the trophy – to play their fixtures.
England's opening match against Tonga on Sunday 22 September takes place in Sapporo, by far the tournament's most northern host city, before they must fly more than 1,000km south to Kobe to face the USA just four days later.
Read more: Eddie Jones takes gamble with squad selection but how does England's cap count compare to rivals?
There will be some respite when England head 400km east to play Argentina in Tokyo on 5 October, before a week later facing France in nearby Yokohama's 72,000-seater stadium.
But should they qualify as expected for the quarter-finals, where a likely encounter with Wales or Australia awaits, England will be required to travel almost 800km to south-west Oita – and if they win, then cover the same distance back to Yokohama for a semi-final and potential final.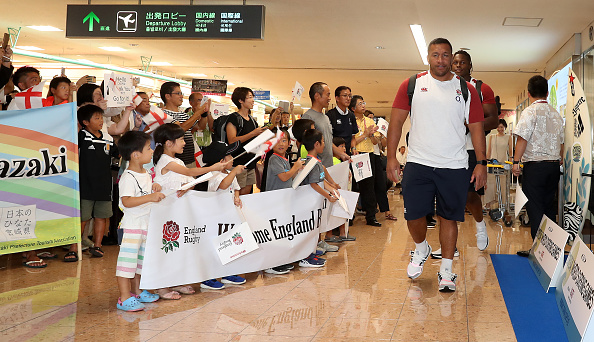 England's additional travel burden, along with the eight-hour time difference and alien environment, means the role of strength and conditioning coaches will be particularly important over the coming weeks. The first problem they must overcome is jet-lag.
Jet-lag
"For every timezone travelled they will need a day to acclimatise," says Professor Craig Twist of the University of Chester.
"For some players this will be worse than others, but the team will have a strict strategy in place. Often it will be behavioural – focusing on nutrition, hydration, stretching – and it will be well prepared in advance."
The changes in routine and culture could contribute to an "initial fatigue", and so the team are likely to train lightly to begin with. They then face the challenge of taking multiple short-distance flights around the country in between games.
"More time on planes and buses is not really conducive to good recovery," says Professor Ian Jeffreys of the University of South Wales. "Although it could be that a short flight in business class is more conducive than what looks like a shorter journey but takes longer on a bus."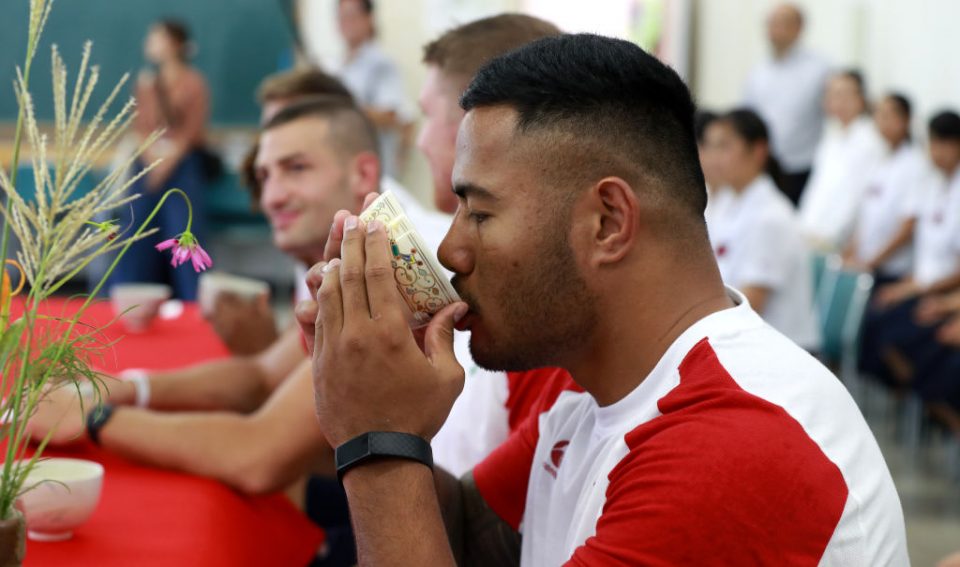 While it is not known whether England will fly chartered or standard flights, they will likely spend plenty of time on both planes and buses.
Jeffreys points out that targeting emotional and psychological recovery during this time will be just as important, if not more, than the physical. Fellow conditioning expert Twist agrees.
Mind game
"Travel fatigue can occur from lots of short-distance flights," he says. "There's little evidence of any physical effects, it's mostly psychological and comes from being cramped and bored on the plane.
"It will be about doing things like making sure the bigger players have extra leg room and getting them to do some very light exercise. One of the biggest things we've observed is that getting the players to buy into it and giving them ownership over that process can help."
England found an unconventional way to deal with the tedium this week when players staged an impromptu game of cricket while they waited at the airport.
But each individual will have different requirements for recovery and many of the methods used to mitigate the impact of travel, back-to-back matches and heat will have already been decided.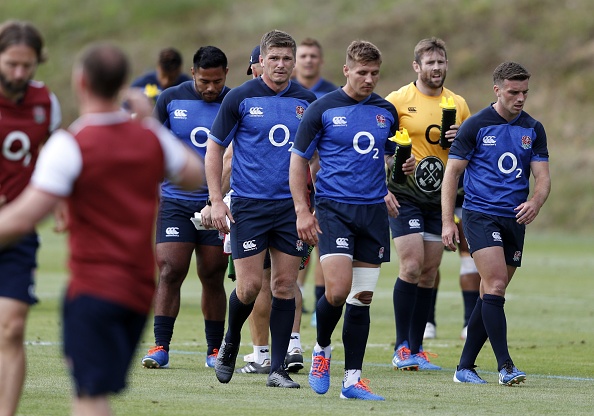 "For all teams it will be educated guesswork because it's not an exact science," says Jeffreys, vice president of the National Strength and Conditioning Association. "They will have used training camps to replicate some of the challenges they are going to get."
England did just that when they flew from a camp in Treviso, Italy to Newcastle last week to play at St James' Park. Detailed planning will be key, Jeffreys says, suggesting they will have looked at individual recovery rates as part of the selection process as well as drawimng up provisional starting XVs based on the fixture list.
"The typical approach in rugby is to give players options for their recovery, like doing some recovery training the next day," Twist says. "Often now a points system is used where players can select different activities for recovery but must accrue a certain number of points."
Going the distance
Travel and turnaround issues face all teams, but England will be hurled at least 3,050km around the country, while Wales and Ireland's games are all located centrally or in the south west and would both travel fewer than 2,000km if they went all the way. Champions New Zealand's itinerary is similar in length.
France, who are in England's pool, could have to travel even further than Jones's men, while Australia appear to have the biggest burden in a potential 3,590km trek. South Africa, Scotland and the hosts face total journeys of 1,000km or less.
Read more: Watson and Youngs impress amid subdued England display in final World Cup warm-up
For each team logistical plans will be hugely important, planning whether to fly out following a match or sleep first and incorporate a training or match analysis session beforehand. Preparing for the next game will be just as important as recovery, but preventing injuries could be the most important aspect of all.
"The unfortunate thing is injuries will play a huge role in who wins," Jeffreys says. "An injury to a key player, like Johnny Sexton with Ireland, and confidence starts to sap, a result goes the wrong way, and then you're strategic ice baths and compression suits aren't really going to account for those elements."
While behind the scenes Jones's team will be doing everything to minimise the impacts of travelling, the majority of work will have been done in the form of thoroughly planning England's schedule before even flying out to Japan. To win, though, they may just need a little bit of luck too.
Main image credit: Getty images