Not so long ago England were the best Test cricket side in the world. 
The story of how they went from world No7 in 2009 to the summit just over two years later has been retold recently, first through the gripping film The Edge and now with the release of former England captain Alastair Cook's autobiography.
England would be wise to follow the example their predecessors set over 10 years ago. Sunday's disappointing 185-run defeat in the fourth Test at Old Trafford saw the Ashes surrendered to Australia on home turf for the first time in 18 years. Something needs to be done to reverse the slide. 
Read more: Chris Tremlett: Australia were completely deserving of their Ashes win
In February 2009, Andy Flower's side had been bowled out for 51 by the West Indies, suffering defeat by an innings and 23 runs in Jamaica. In response, then-interim head coach Flower called an "honesty meeting" in which players were encouraged to front up about their failures.
"It was harsh, horrible at times, but cleansing in its candour," Cook writes in his autobiography. "We had been all over the place. There had been too many excuses, too much distraction. We needed to be more honest in our assessment of where we were, and what we did."
The meeting has become famous as ground zero of England's ascent to the top of the Test rankings. It took the shock of such a drastic underperformance to spark a revival: fitness, mental durability, skill levels, decision-making, communication and use of data were all targeted for improvement. 
The current England side's nadir – the 67 all out – may have come in the third Ashes Test at Edgbaston, and remarkably in a winning cause thanks to Ben Stokes, but the parallels with 2009 look apt.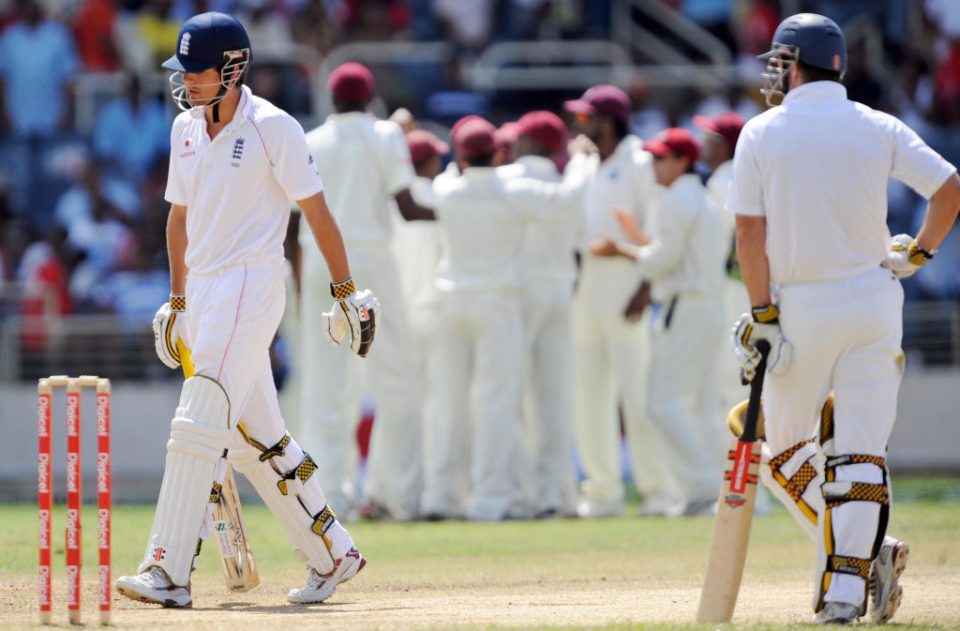 Joe Root's England need to undergo something similar to what happened in Jamaica a decade ago. They have not been good enough. Too many players are underperforming, or are simply not up to the level Test cricket requires. The reset button needs to be pressed.
Head coach Trevor Bayliss already has one foot out of the door, his exit coming when his contract expires after this week's partial dead rubber of an Ashes conclusion at The Oval. 
With a change of direction pending, the opportunity to make a full and frank assessment of the squad, coaching staff, methodology, selection and governance is obvious. It must be taken. Tough decisions need to be made.
As Cook writes of the 2009 turning point: "Change is only possible when people are prepared to admit the need to change." 
Root's struggles
Root has now presided over successive Ashes series defeats. He has captained nine Tests against Australia, losing six, drawing two and winning one – a solitary success for which he owes a massive debt of gratitude to Stokes. 
Since taking over the captaincy from Cook in February 2017 Root has become worse at his chief role: scoring runs. His handsome average of 52.80 when not captain has dropped alarmingly to 40.87 since taking on the added responsibility. 
In this series he has scored 247 runs at an average of 30.87, with three ducks testament to quality Australian bowling but also his struggle for form. 
Root's position as captain is therefore being questioned. However, with so many other problems to contemplate, no obvious alternatives and a recent history of giving captains time in the role, he looks secure for now.
Myriad problems
The question of where else to start the inquest is a tricky one, such is the depth of England's troubles, but the batting department still manages to stand out amid a packed field.
National selector Ed Smith deserves plenty of criticism. His hunch that Jason Roy could translate his one-day ball-striking into red-ball stickability has flopped to the tune of 110 runs at a sorry series average of 13.75.
Meanwhile, another Smith pick, Joe Denly, has stood up with two half-centuries in the last two games, despite being bumped up to open the batting on a whim to protect Roy's wicket. 
But really the buck stops with the experienced players who are not pulling their weight. White-ball superstars Jonny Bairstow and Jos Buttler have been converted into walking wickets – a collapse waiting to happen – against hostile, accurate fast bowling.
Bairstow's prolific white-ball technique has left him with a deficiency ready made to be exploited between bat and front pad, while Buttler, averaging 16.25 this series with one century in 62 Test innings altogether, is surely on thin ice. 
At what point does the allure of potential give way to the reality of mediocrity? Not yet, judging by the fact England have named an unchanged 13-man squad for Thursday's fifth Test.
Ageing stalwarts
In general England's bowling has held up well. Stuart Broad has led the attack with determination and skill, bowling brilliantly to Australia's left-handers and extinguishing the threat David Warner completely.
Jofra Archer has, despite pace fluctuations, taken to Test cricket like a duck to water. His speed, hostility and angle of attack has provided England a much-needed strike bowler.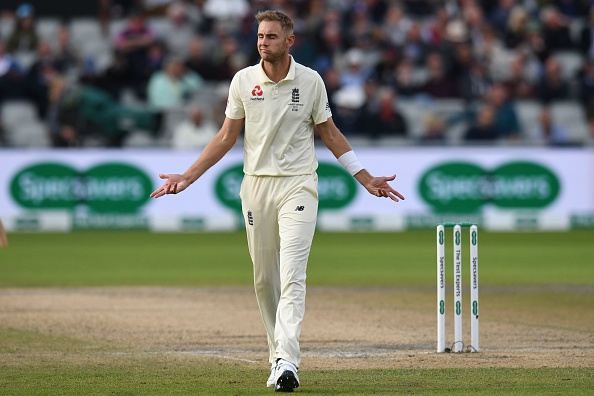 But, with trips to New Zealand and South Africa looming over the winter in the Test Championship, cracks have appeared.
Read more: Surrey chief executive Richard Gould on his scepticism of The Hundred
Stokes and Chris Woakes are in desperate need of a rest after a packed summer, Jimmy Anderson's calf problems are concerning, Mark Wood and Olly Stone are perennially injured and Moeen Ali's confidence needs reestablishing; stalwarts Anderson and Broad are 37 and 33 respectively.  
Once the fifth Test is over England must take stock, understand their deficiencies and lay down the foundations for a fresh approach. As in Jamaica 10 years ago, they must use their failures to inspire a revitalisation.
Main image credit: Getty Images