Ed Balls: Walking away from Europe would be a "disaster" for Britain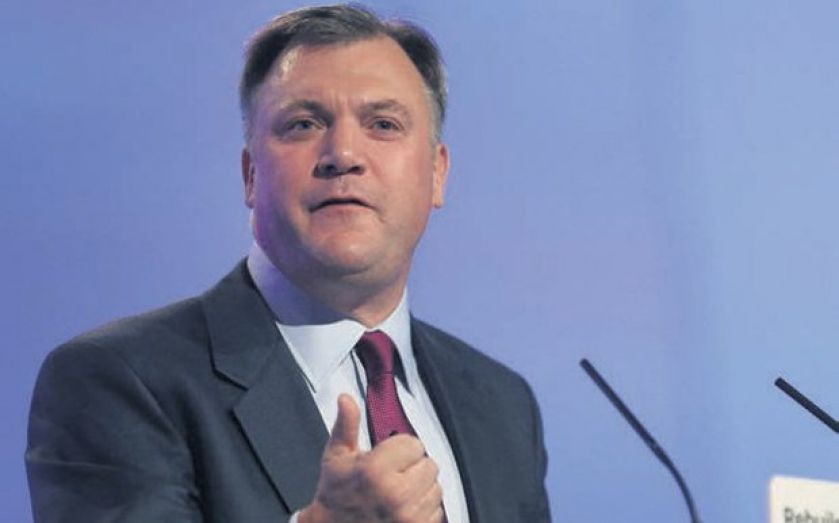 Shadow chancellor Ed Balls courted the business vote this afternoon, emphasising Labour's commitment to improving Britain's relationship with Europe.
During a speech at the party's annual conference today, he said: "We need reform immigration rules and build alliances with Europe so that it works better for Britain. Walking away from Europe would be a disaster for British jobs and investment."
Balls also said an incoming Labour government would re-introduce the 10p starting rate of income tax, bringing in around £2 a week for workers. The money for this would come from a mansion tax on properties worth more than £2m.
Child benefits would be capped at one per cent during the first two financial years of a Labour government, which he said would save taxpayers £400m over five years. He described this as one of the "tough decisions" Labour must take to improve the economy.
"Taxes are up and wages are down and most people are not seeing the benefit of economic growth," he told an audience in Manchester. "We will balance the budge in a fairer way – We will levy a tax on the highest value properties – in a fair and proportionate way – put protection for those asset rich and cash poor."
Minimum wage would be raised to £8 per hour, and ministers themselves would take a pay cut of five per cent to show the party's dedication to improving the economy. "This would be frozen until the books have been balanced," he said.
But Simon Walker, director general of the Institute of Directors, does not believe such a focus on taxes will be enough to encourage economic recovery: "The measures announced so far can only be a beginning if Labour is going to put the public finances on a sustainable footing," he said. They are on the wrong track if they think that raising taxes is the way to secure the economic "recovery."
John Cridland, director-general at UK business organisation the CBI, approved of Balls' emphasis on staying in Europe.
We are clear that we need to be at the heart of a reformed EU as it remains the UK's biggest export market.

Labour's recognition that access to the single market is critical to protecting jobs and growth in the UK will therefore hearten business.