ECB's second round of cheap loans disappoint again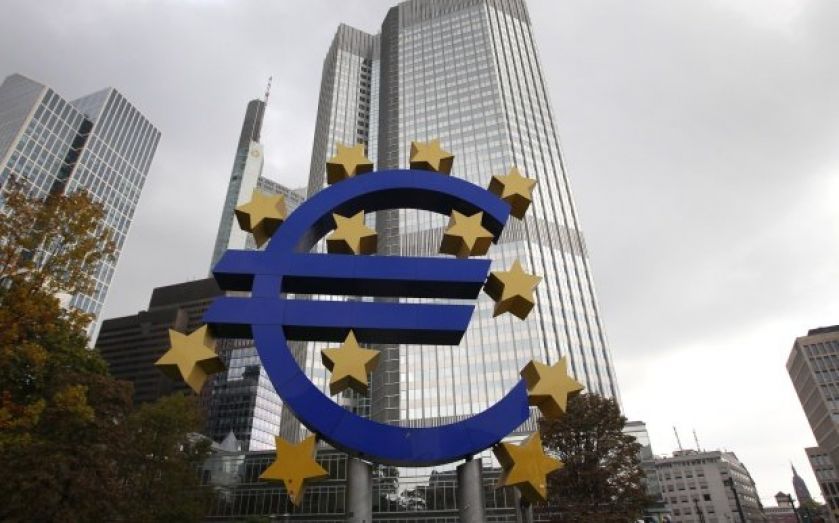 The European Central Bank's (ECB) second round of cheap loans has disappointed again, piling pressure onto the central bank to step up its monetary stimulus measures.
The 255 participating lenders took a total of just €129.84bn (£102.6bn) from the targeted longer-term refinancing operation (TLTRO), slightly below the €130bn or more that economists had predicted.
This shows banks' enthusiasm for the cheap loans has failed to meet ECB expectations. Today's figures, when take with those for the first round, reveal banks have taken just over half of the €400bn of loans on offer for this year.
LTROs are near zero-cost loans which work alongside the central bank's purchases of covered bonds and asset backed securities. They're part of the ECB's bid to encourage Eurozone bank lending to small and medium-sized businesses.
ECB executive board member Benoit Coeure said "together with our other measures they create conditions that stimulate credit growth."
Today's release has fuelled analysts' already high hopes for the ECB to begin buying government bonds, meaning it would be extending its monetary stimulus policies into fully blown quantitative easing.
The Eurozone has been suffering from sluggish economic growth, persistently high unemployment rates and worryingly low levels of inflation.
Timo del Carpio, European economist at RBC capital markets said:
We view this as a disappointment for the ECB, and reiterate our expectation that an expansion of their purchasing remit is likely in the New Year.

The low take-up reflects, in our view, the weak credit demand environment coupled with an absence of funding constraints at the aggregate level. As such, we continue to think the scheme as a whole will not prove transformational for the euro area recovery.