ECB chief economist Peter Praet: If you print enough money, you will always get inflation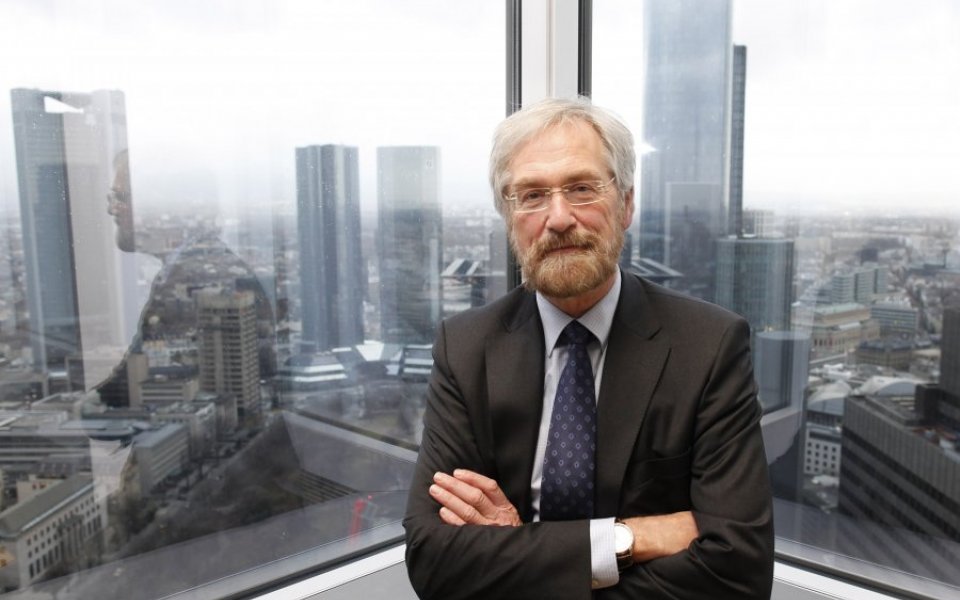 The European Central Bank's chief economist has staunchly defended its asset purchase programme, arguing that it will eventually increase inflation in the Eurozone.
"If you print enough money, you will always get inflation. Always," Peter Praet said in an interview with Belgian magazine Knack. However, he added:
But if oil and commodities prices tumble, it is more difficult to allow inflation to rise. If a whole series of such factors occur, you can't do anything other than somewhat postpone the date on which you seek to reach the higher rate of inflation.
The ECB launched its asset purchase programme in March, buying €60bn (£43.9bn) of mostly government bonds each month. In December, the ECB said it would it extend the planned end date by six months to March 2016.
Read more: Mario the Grinch ruins Santa rally
Some economists have criticised the effectiveness of the asset purchase programme, also known as quantitative easing (QE), as inflation is still near zero and growth is still underwhelming despite improving last year. But Praet said conditions would be worse if QE had not been undertaken.
"If the ECB had not taken the measures that it did, we would be in a depression; I'm convinced of that. And a depression would be much worse than what we are experiencing today and worse than what we went through over the past decade," he said.
"Were it not for the monetary policy of recent years, we would certainly have landed in a deep recession. The euro area might have fallen apart and that would have been a catastrophe."
He added that further QE would be the way forward if there were a lack of results.
Read more: Eurozone inflation stays at 0.2 per cent in December
"There is no plan B, there is only one plan. The ECB stands ready to take all measures that are necessary to bring inflation to two per cent," he said.
The QE programme will have added as much as €1.5 trillion to the Eurozone economy by the time it finishes. The current money supply in the Eurozone €10.8 trillion, according to the latest figures from the ECB. Growth in the money supply picked up last year and was 5.3 per cent year-on-year in November.