North Korea sets up Ebola quarantine as West Africa suffers on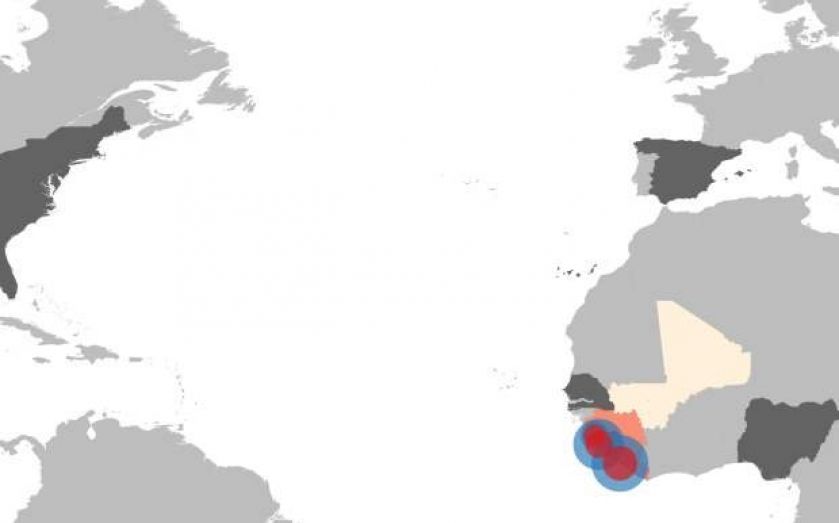 You might think the world's most reclusive country would be a pretty safe bet when it comes to the risk of an Ebola sufferer turning up there – but North Korea isn't taking any chances. In fact, the country's famously exclusive tourism industry looks set to be hard-hit by the outbreak.
Tourists have been banned altogether, and any foreigners entering the country on other business are rapidly quarantined. All this despite being 8,000 miles from the west-African epicentre, where thousands of people have died from the disease.
North Korea is famously strict on allowing tourists into the country. Anyone entering the country is rigorously vetted beforehand and numbers are strictly limited. Citizens are effectively cordoned off from the outside world, and so media reports – often propaganda – are taken very seriously.
One report, from the state-run KCNA news agency was brief:
A brisk hygienic information service goes on in the Democratic People's Republic of Korea to prevent the outbreak of Ebola.
According to the Guardian, which has interviewed foreigners in the country, the country is in a state of hysteria. Meanwhile, the number of victims in Liberia, Guinea and Sierra Leone is growing.
Here is the most recent information from the WHO, including countries that no longer have the disease (all nations other than the top three). Because cases are growing so rapidly, there is a distorted view of the actual fatality rate, which is believed to be around 71 per cent.
Although there is no cure, survival chances are improved significantly by prompt and thorough medical attention. In impoverished countries with fewer than the required number of beds and inadequate education regarding the spread of disease, the virus has raged out of control.
The worst-hit country has been Liberia, the reasons for which we mapped here.
Ebola is transmitted by infected bodily fluids, including blood, vomit and semen. Victims are contagious from when they become symptomatic, which usually takes two – 21 days following infection. Corpses remain contagious: in some countries, the spread was fuelled by the customary washing of the deceased after Ebola had taken them.