Dow rises over 200 on possible six week extension to US debt ceiling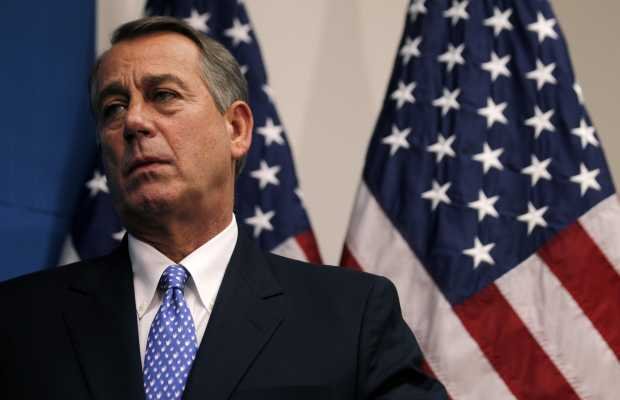 John Boehner will ask Repulibcans for a six week increase to the US' $16.7 trillion debt ceiling, according to the AP. With only seven days left until the present debt deadline – that's seen as extremely positive by markets. The Dow is now up over 200 points.
So we're back in Dow over 15,000 territory and investors are breathing a (small) collective sigh of relief.
That's seen US indexes jump on the open (both the S&P 500 and Dow have opened up by over a percentage point).
6 week extension offered by Republicans apparently. Hope everyone is looking forward to Tape-ril 2014.

— Mike Bird (@Birdyword) October 10, 2013