Deutsche Bank could cut bonuses by as much as 30 per cent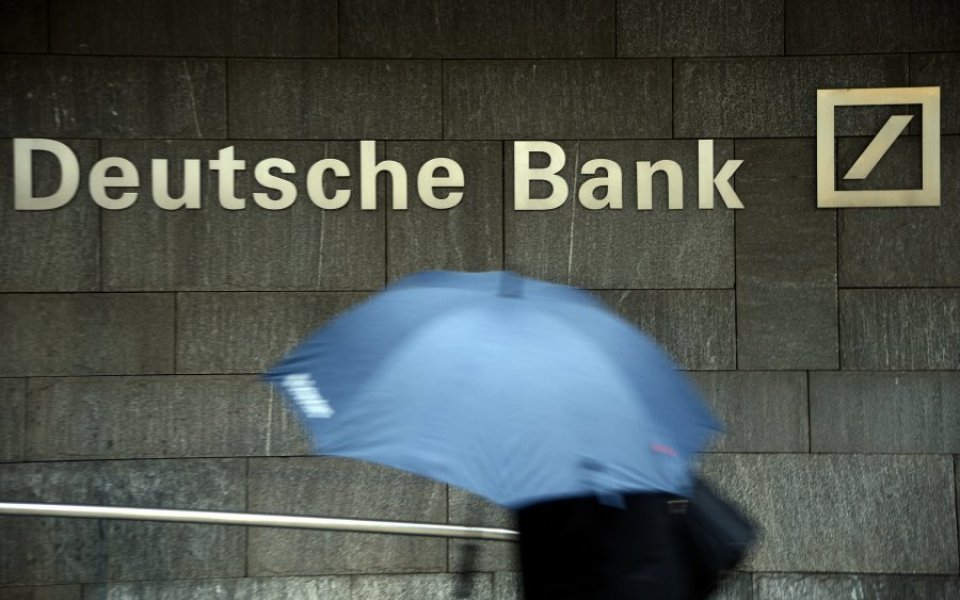 Deutsche Bank is expected to cut staff bonuses for the outgoing financial year, as the lender is braced to post a record loss with write-downs, litigation charges, restructuring costs and a tough trading environment all conspiring to hurt its bottom line.
Reuters is reporting that the bank's employees have already been told their bonuses will shrink by as much as 25 to 30 per cent for the 2015 financial year, although the exact level will not be confirmed until March.
The wire quoted one manager saying staff were expecting 2015 to be "very likely one of the worst years ever". A second source suggested all employees who are paid above the union-negotiated collective wage agreements would be affected, including investment bankers.
The news comes on the day a survey was published by job specialist Astbury Marsden warning that bankers should prepare themselves for disappointment when it comes to their bonuses.
A Deutsche Bank spokeswoman declined to comment on the matter. Last week, the bank published a memo to staff warning that they should expect "lower variable compensation, and correspondingly higher fixed pay from 2016". Variable pay for 2015 would not be affected.
Last week the bank warned it would make its first full year loss since 2008, totalling €6.7bn (£5.15bn), because of a combination of factors.
In October it revealed it would be cutting 9.000 full time jobs, plus 6,000 contractor positions, as chief executive John Cryan looks to turn the business around.