World's longest urban trampoline to bounce back? Bounceway "could still be crowdfunded", says TfL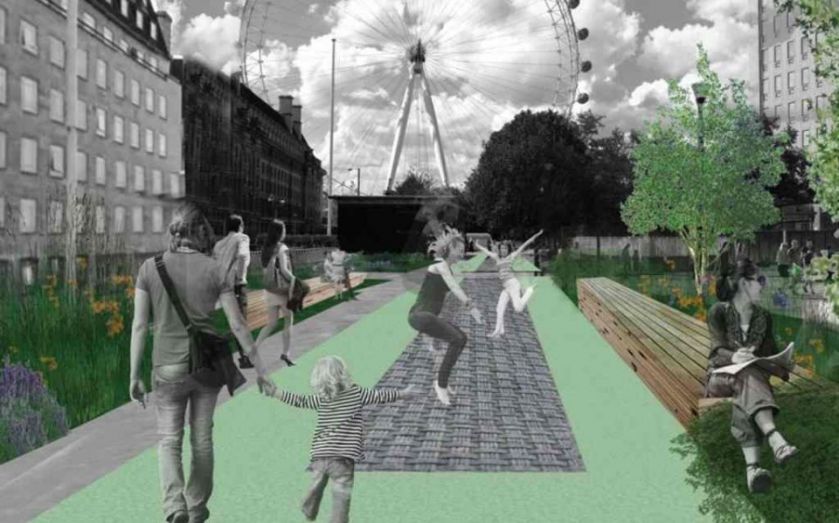 This is one opportunity London's transport boss didn't jump at. Having bounced the idea around, "the world's longest open air trampoline" has been turned down by Sir Peter Hendy, the man holding Transport for London's (TfL) purse strings.
But that doesn't necessarily mean the dream is over: the group behind the "Bounceway" is still mulling the idea of crowdfunding the project, said a TfL spokesman.
The Bounceway is an innovative idea to transform an under used public space and we are fully supportive of its delivery in London. It has received fantastic response from the public and we are confident that it can be fully funded through crowd-sourcing or other channels.
The idea, first mooted by Architects for Humanity in November, was to install the world's biggest open air trampoline, known as the Bounceway, on a section of road near the London Eye.
It was hoped the £75,000 project would be funded by TfL's £1.8m Future Streets incubator scheme. But at a meeting of the Greater London Authority's (GLA) Budget and Performance Committee last week, it became apparent transport commissioner Sir Peter Hendy has quashed the project, refusing to pay for it from his transport budget.
At the meeting, Mayor Boris Johnson took rather a confusing stance on the project, telling members he was "disappointed to see the fatwah issued against the trampoline", but also admitting that "it does not seem to me at first blush to serve any immediate transport purpose".
Others seem more firmly against the idea. Labour transport spokesman Val Shawcross said it was "never an appropriate use of hundreds of thousands of pounds in transport funding. I'm glad that TfL have finally come to their senses and are not being bounced into yet another costly off the wall idea with very little benefit for Londoners". Bah humbug.