Crown Estate returns £285m to public purse after record year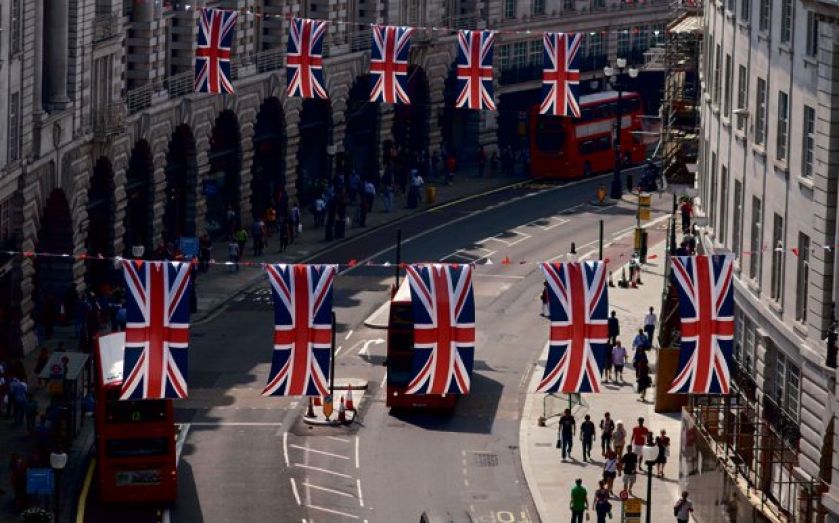 The Crown Estate today announced another year of record profits thanks to the regeneration of its vast estate at the heart of London's shopping district plus its growing offshore wind business.
The Crown Estate's net profit, which goes into the Treasury's coffers, rose to a record £285.1m in the year to 31 March – up 6.7 per cent on 2014 and 50 per cent over ten years.
This means that the Queen, who receives a 15 per cent share of profits under the sovereign support grant, will be eligible for around £43m.
Chief executive, Alison Nimmo, said: "This year we've continued on the path of success, outperforming the market and delivering significant value beyond financial return."
Nimmo said 2014 was a particularly busy year for Crown Estate following its £345.5m purchase of Fosse Shopping Park in Leicester in a joint venture with Chinese investor Gingko Tree.
The deal – the largest acquisition in its 255-year history – helped the Crown Estate diversify its portfolio and reduce its reliance on London's West End, where it owns most of its assets.
The business, which owns almost the entire freehold to Regent Street and much of St James's, is currently on site at 615,000 square feet of developments.
This includes its £320m joint venture with Canada's Oxford Properties to redevelop St James's Market.
Overall, the value of its properties rose 16.7 per cent to £11bn compared with £9.4bn last year.
The firm's offshore wind portfolio generated £19.1m, up from £15.6m last year, with portfolio value increasing by 18 per cent to £590m. It added 813 mega watts of new offshore wind farm capacity, accounting for over half of all new installations in Europe.