Close to home: Demand for city centre offices drops as hybrid working picks up
Suburban office markets outperformed city centres for the first time in ten years, with six out of nine major cities seeing a drop in workstation rates.
Research published today found demand was driven by workers rejecting both working from home and returning to crowded cities.
The shift to smaller towns was also influenced by companies experimenting with a "work-near-home model" as part of their hybrid working policy.
Of the major cities studied, only Birmingham, Liverpool, and Manchester saw increased workstation rates compared with a year ago.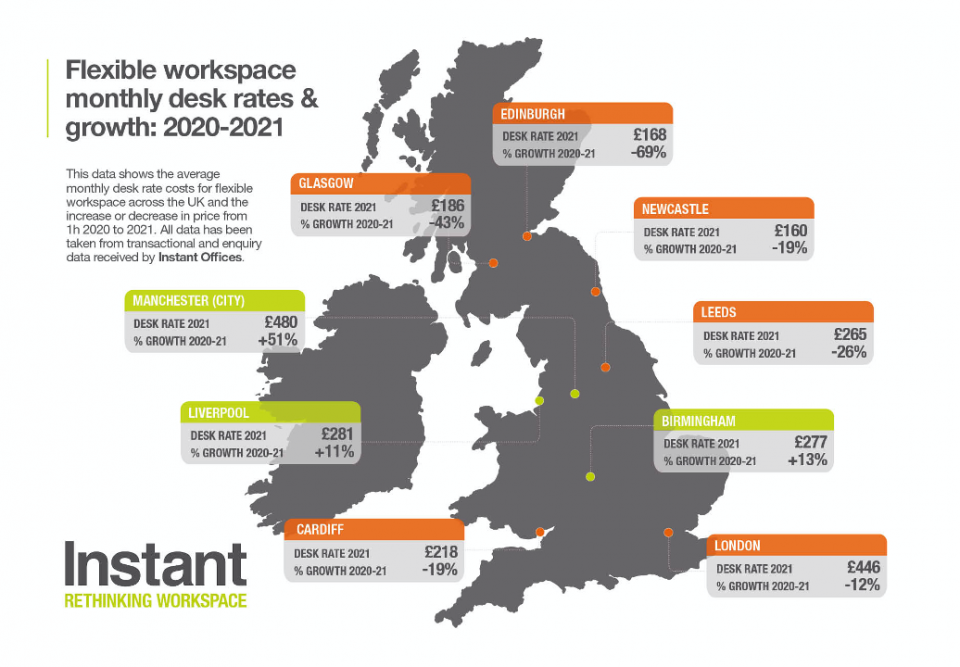 Instead, smaller towns, such as Edgbaston, Bromley, Milton Keynes and Luton, saw increased demand for office space compared to before the pandemic.
John Williams, director at The Instant Group, said:
"The pandemic has been the catalyst for driving innovation in the commercial real estate sector, particularly across the regions, but different parts of the country are being impacted by this change in different ways. Occupiers have the power right now and this is likely to be the case for the foreseeable future as we continue to see decreasing rates across key markets. In most cases this goes against the grain of the traditional real estate cycle which is a sign of a significant shift in the market.