Citymapper is showing Londoners how much time commuters will save with Crossrail, by suggesting journeys that don't exist yet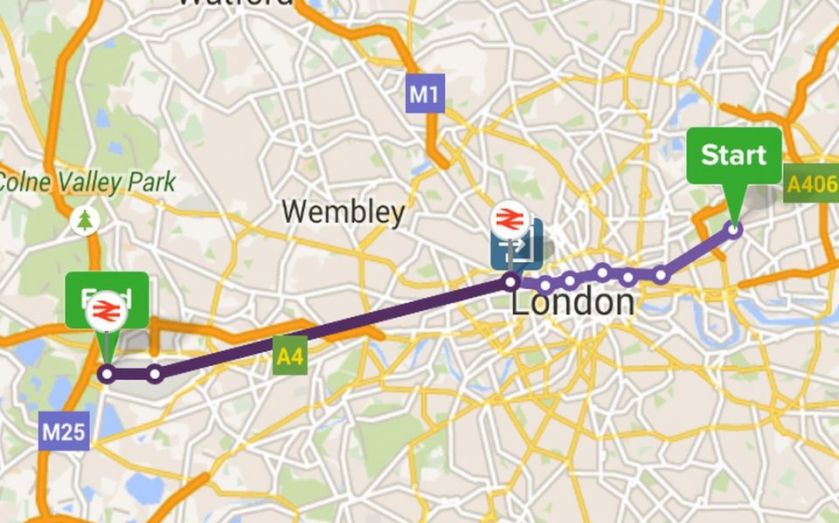 Citymapper is planning well ahead, offering commuters Crossrail journeys that won't be available for another 41 months or so.
If you've planned a journey across London lately and you own a smartphone, chances are you've used Citymapper, the cult transport app that's won commuters over in 27 different cities since launching in London in 2012.
But observant travellers may have discovered an unexpected quirk recently: the app has added an option called "the future" for time-travelling commuters.
Read more: The 10 busiest Tube stations (yes, they are getting busier)
This option shows travel times with Crossrail, which will be a great option for anyone making their way east-west across the capital in about three years' time. For now, you'd have to first be able to manipulate the space-time continuum.
Citymapper's new feature certainly highlights just how much time Crossrail will save on these journeys, teasing commuters with fictional travel times as it shows a journey from Stratford to Heathrow taking just 61 minutes, down from today's 75.
Some routes have their travel times slashed by half, as discovered by the Citymetric blog. Try going from Abbey Wood to Ealing Broadway.
Read more: One gif showing how the time you spend commuting will fall by 2031
A Citymapper spokesperson told City A.M. that there are plans to introduce similar fictional travel options in other cities that are planning major travel improvements, in an attempt to "simulate it with something relevant":
Crossrail will change how Londoners move around the city, changing travel times, real estate, as well as life in the city. It helps imagine the future London, and brings that power directly to all users.