China's false stability could soon be exposed as its growth model creaks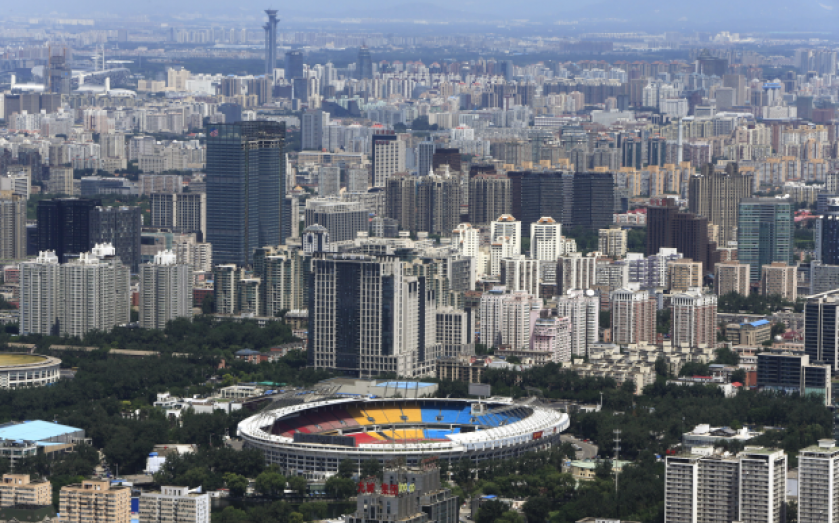 CHINA is widely considered to be the twenty-first century's emerging economic leader. Global financial interests are betting that its state-directed economic model will overtake the liberal capitalism of the debt-ridden West. But is this the case?
Leaders in Beijing have a slightly different view of their economy. China is devouring land, labour and capital in a frenzy of wasteful lending, fraudulent development and ungodly pollution levels that are destabilising the economy, and the nation itself. Xi Jinping, China's new leader, and his Chinese Communist Party (CCP) colleagues, realise that the country is on the verge of a major crisis – if not economic collapse.
China's world-renowned 8 to 12 per cent growth rate is a myth, even as it now slips down towards 7 per cent. "Development", like the building of cities no one lives in, bridges no one needs, unwanted mines, grossly inflated lending and construction costs, are all counted. And despite campaigns to crack down on graft, widespread corruption in state-owned banks and enterprises only adds to over-reporting. China ranks 80th in Transparency International's Corruption Perceptions Index. Employees are motivated to meet or exceed production goals with a wink and a bribe because graft keeps the system going. Growth, after all, is the sole source of legitimacy for the CCP.
China's dominant state-owned enterprises are also damaging the economy. When profitable private firms are absorbed or overshadowed by the state, they cease to be as profitable. That money goes to the corrupt officials and the Party-connected owners. According to the Wall Street Journal, 75 members of China's legislature have an average net worth of over $1bn.
Global trade trends are also against China. The Eurozone is in difficulty, and Chinese exports to Europe in June fell by 8.3 per cent year-on-year, while total bilateral trade between the EU and China dropped by 3.7 per cent in 2012. There is a similar trend with Japan. The value of bilateral goods and services trade fell by 3.9 per cent in 2012.
Unsustainable lending in China runs rampant. In the state-owned banking sector, credit contracts are not enforced. Non-performing loans to failing businesses and developers are repeatedly rolled over into ever-larger loans, creating "zombie companies" for years if not decades. It is not sustainable.
With the world's highest savings rate, historically stagnant domestic consumption, and a perpetually manipulated currency, there has been plenty of capital to take from the middle and lower classes to pump into failing businesses and development, then pocketed by CCP owners. But this process, which has led to China's world-leading wealth gap, is also reaching critical mass.
The distortions in the financial sector have China's central bank facing tough choices that will make it difficult, if not impossible, to avoid a hard landing. Loose money policies and a graft-based economy have led to overproduction, a massive property bubble, subdued domestic demand, and inflation. And just yesterday, a HSBC survey saw manufacturing activity fall to an 11-month low in July. Last April, one of China's top auditors warned that total debt held by local governments, estimated at $3 trillion, was out of control, and could lead to a meltdown rivalling the 2008 slump.
Concurrently, China is playing a dangerous game of deception in its run to challenge the US as global leader. China's yuan is poised to become a new reserve currency. The country is busy creating dollar exclusion trading zones around the world. This external image of strength is meant to divert attention, as its own economy begins to fail on its unsustainable path.
Xi Jinping knows this. Thus, he seeks to restructure and reform China's economy. But graft, political monopoly and totalitarian control are what keep the CCP in power. In fact, those who can leave China, including CCP family members, are doing so, with billions of dollars in tow. Some estimates put the total money outflows as high as $1.05 trillion in 2011 and 2012.
At the same time, civil unrest over ungodly pollution levels and living standards are now at crisis levels. How bad has it become? In 2010, for the first time, China's internal security budget surpassed its entire defense budget. The trend looks set to continue, as restructuring efforts lead to business failures and hardship.
Economic integration with the West bought China time and gave it a chance to shed its command economy. It almost happened after Tiananmen Square. But at some point in the near future, the falsity of China's economic and social stability will undermine the yuan (even if it is backed by gold) and everything else about the Chinese economic "miracle." When that happens, China's hard landing will have arrived. Unfortunately, it will be our hard landing as well.
James Gorrie is author of The China Crisis (Wiley, 2013).