Is China planning to build a railway under Mount Everest?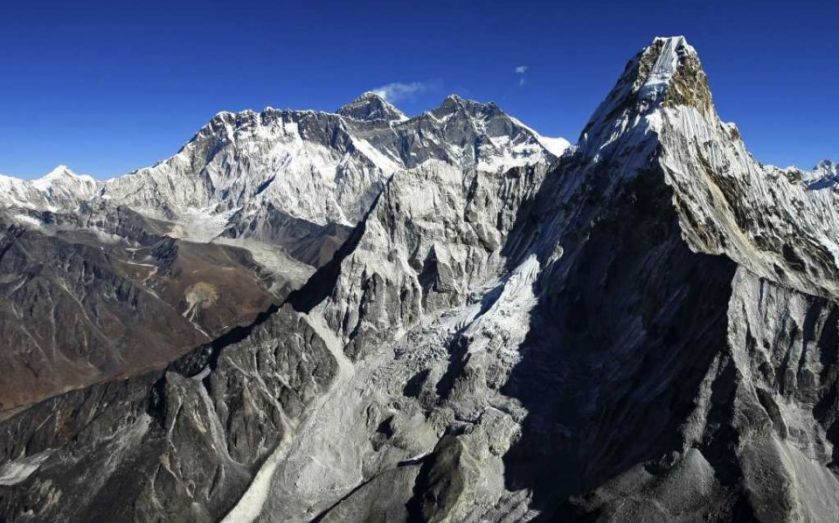 Its summit is the highest place on earth at 8,848m above sea level and scaling its peak is deadly: Mount Everest claims the lives of just over two per cent of those attempting to scale it.
Now the Chinese government is considering building a railway underneath the giant peak, linking China with Nepal, a country its rival India considers under its influence. The reports come from the China Daily newspaper, a mouthpiece for the country's administration.
The paper also reports that the Qinghai-Tibet railway, which links China with Tibet's capital Lhasa, will be extended as far as the Nepalese border, at Nepal's request. The extension is scheduled to be completed by 2020.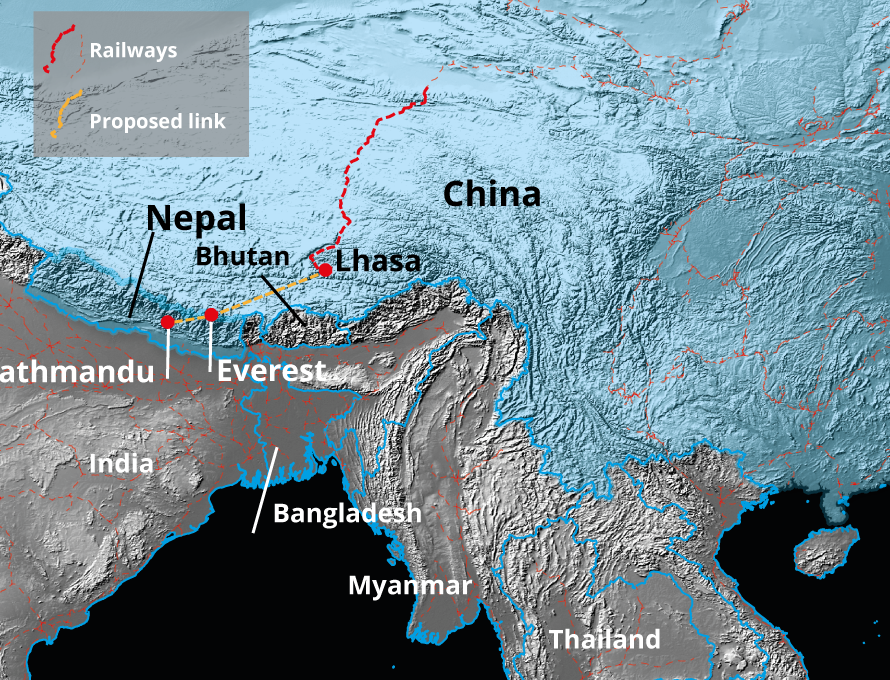 The line could be carved as far as Nepal's capital Kathmandu, a move that would effectively link the huge markets of India and China by rail. That extension would require a mammoth feat of engineering: the blasting of a tunnel beneath the world's highest mountain. As the map shows, the terrain in the regions is incredibly mountainous, which would likely limit the speed of the train to 120kmph.
China's links with Nepal are nothing new: Asia's largest economy already invests millions in physical infrastructure and telecommunications. Chinese tourists are visiting Nepal at a growing rate, especially as eight of the 14 tallest mountains (more than 8,000 metres high) are in the country.