Chelsea, £400m of signings, long contracts and Financial Fair Play: Key questions answered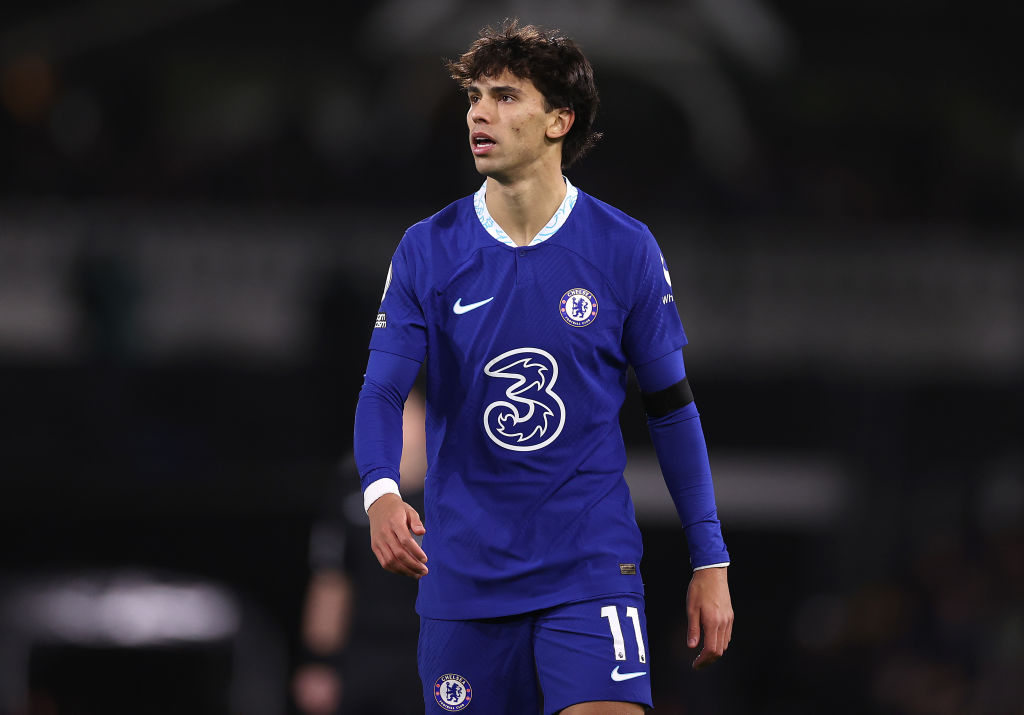 Chelsea have raised eyebrows by spending close to £400m since Todd Boehly's consortium bought the club last summer, including more than £100m in the January transfer window, but has it left the Premier League club in danger of breaking Financial Fair Play (FFP) rules?
Why have they been signing players to unusually long contracts? And how important is it that Chelsea qualify for the Champions League next season? City A.M. asked David Díaz, head of sports law at Baker McKenzie Madrid.
Does Chelsea's spending put them in danger of breaking Financial Fair Play rules? 
The new ownership is pushing to strengthen the squad as soon as possible to improve results on the pitch, although that is not to say there could be problems off it when it comes to Uefa's Financial Fair Play regulations off of it.
The target at this point in the season will be to get a Champions League spot and benefit from the revenues that the competition generates.
This is the new ownership's first full season and all efforts appear to be pushing the spending amount closer and closer to the limit in terms of Uefa's Financial Fair Play regulations.
There is still plenty of time to go in this transfer window so we will have to see the eventual final balance come February and the end of this year's summer transfer window, but it would not come as a surprise to see a few players also depart Stamford Bridge over the coming months.
What does being on the Uefa watch list mean and which other clubs are at risk? 
Uefa's Club Financial Control Body announced that eight clubs – Paris Saint-Germain, AS Roma, Inter Milan, Juventus, AC Milan, Besiktas, AS Monaco and Marseille – were subject to fines at the start of the season as a result of breaking regulations, while another 19 sides were named on a monitoring list including Premier League teams Chelsea, Manchester City, Leicester City and West Ham.
Fines ranged for the sides that were punished with Paris Saint-Germain having to pay €65m and Marseille coughing up €2m, in addition to penalties including the withholding of monies earned through Uefa competition prizes.
Such sanctions are also recorded and could potentially lead to even harsher punishments in the future for repeat offenders.
Make what you will of Financial Fair Play and the consistency of its approach, but there does seem to be greater activity and willingness to punish those who do not comply.
For clubs put on the watchlist, the level of scrutiny on their accounts from Uefa will tighten for the next three years and various information requests will be sent to control the level of spending and compliance with Financial Fair Play regulations.
In basic terms, getting put on the watchlist hands Uefa greater control and scrutiny across club accounts at every level.
What is the significance of the long contracts and how much wriggle room will it actually give Chelsea? 
There are two key elements to this trend we are seeing in the number of long-term contracts being handed out: sporting and finance.
You will notice that these multi-year deals are not being handed to players towards the end of their careers – they are a bet on the future as teams like Chelsea look to build for the longer term with young, exciting talent.
As well as making squad rebuilds smoother and less drastic, longer contracts discourage other clubs from poaching stars and reduces the possibility of players running down a deal to get a move.
From a financial point of view, the idea is to spread the cost among a number of years to ensure compliance with Financial Fair Play regulations and to have a lower salary burden each season compared to your more traditional three-to-five-year contract.
The new Uefa Financial Fair Play regulations also limit how much clubs can spend on wages, transfers and agent fees and this threshold will be phased from 2023 with a cap at 90 per cent of income to 80 per cent in 2024 and in 70 per cent in 2025.
It could perhaps be argued that with Chelsea spending big now, they may be more conservative in future windows further down the line.
Are they in financial trouble if they don't make next season's Champions League?
Not getting a top four spot this season will require Chelsea to balance the cost of the squad and give a second thought to their revenue streams.
Losing out on European football not only means watching Europe's mainstage competition from home, but will also see Chelsea miss out on sponsor payments, matchday revenue and competition prize money.
These are all substantial streams of revenue which could effectively be written off depending on Chelsea's position come the end of the season.
Should they get into the Europa League, and while this will still provide some form of financial relief, it is a fraction of what Champions League football generates for teams.
There is a long way to go in the season and a lot can happen in football, but I do not doubt that the decision makers at Chelsea will have an eye on Financial Fair Play regulations given their current position and spending.