Challenge Cup Rugby: West Wales infected with 'Scarlets fever'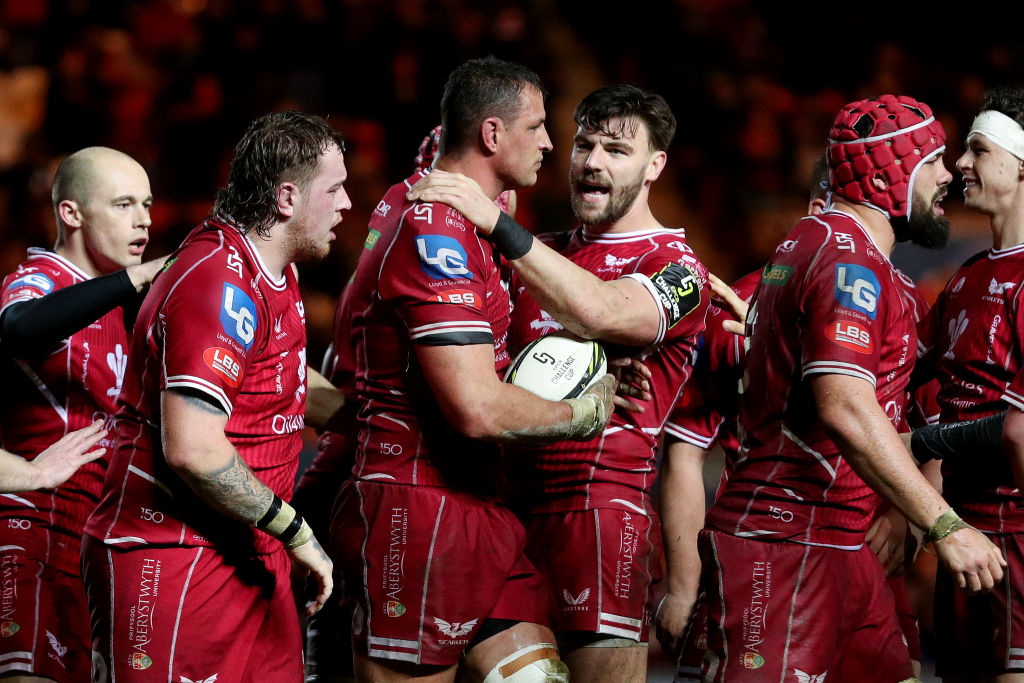 Deep in the west of Wales sits a market town in Carmarthenshire called Llanelli which will this weekend, at a ground named Parc y Scarlets, play host to a European semi-final.
For the Welsh rugby region Scarlets are on the march and aiming to be one of the few beacons of light amid a torrid period for the country's oval ball game.
Rugby in Wales has been shot to pieces: changes in governance, scandal, suspensions and players being told there's no longer a place for them that side of the Severn Bridge all commonplace.
Scarlets on the march
But drive along to junction 48 of the M4 and you're in a historic part of Welsh rugby history where the next chapter, good or bad, will be bound into the game's chronicles tonight.
Scarlets take on Glasgow in the semi-finals of the Challenge cup, rugby's second tier European competition.
A Welsh side has not reached a final since 2018 – when Cardiff won the title in Bilbao – and the Scarlets are aiming to replicate the feat of their regional neighbours.
"Every supporter is fickle but unity comes on these occasions," Rupert Moon, a proud Llanelli double centurion, told City A.M. as tickets sales continue to fly for Saturday's fixture. "That's where history has passed from generation to generation, on these big occasions.
"People come together in a small town in west Wales and they feed off each other.
"It's one of the best contagious diseases, to have 'Scarlet fever', because that's what it is and we can recount [big games such as] Toulon and La Rochelle."
Scarlets have had some iconic times of late, with thoughts of the European matches against Toulon and La Rochelle at the forefront of the minds of many.
And though Glasgow, their opponents tonight, play in the same domestic league as the Scarlets – the United Rugby Championship – the two sides have never met in this competition.
Glasgow coming for blood
The Scots have averaged more tries and points per game thus far in their Challenge Cup campaign and have a dangerous maul. The Scarlets look strong at the breakdown.
Moon – on the board at Parc y Scarlets – says a win against the Warriors would rank among some of the greatest in the club's regional existence.
"Without a doubt," he said. " I played in a semi-final in Europe against Northampton at Reading and that was probably our sweet spot when it came together with an experienced group.
"But what I'm pleased by is I feel this has come by hard work, and I think it'll flourish.
"Whatever happens in the semi-final, I'm optimistic about the next couple of years as well.
"So the way that the new structure is and the way that the development of regions are required to now utilise the young talent group, you've got to get the blend.
"It's really hard if you don't know how to do it. Dwayne [Peel, head coach] seems to be getting it right.
"There's an umbilical attachment between the region and the club.
"I'm really looking forward to it, I can't wait. I've got my tickets."