Can we ever break the iPhone monopoly?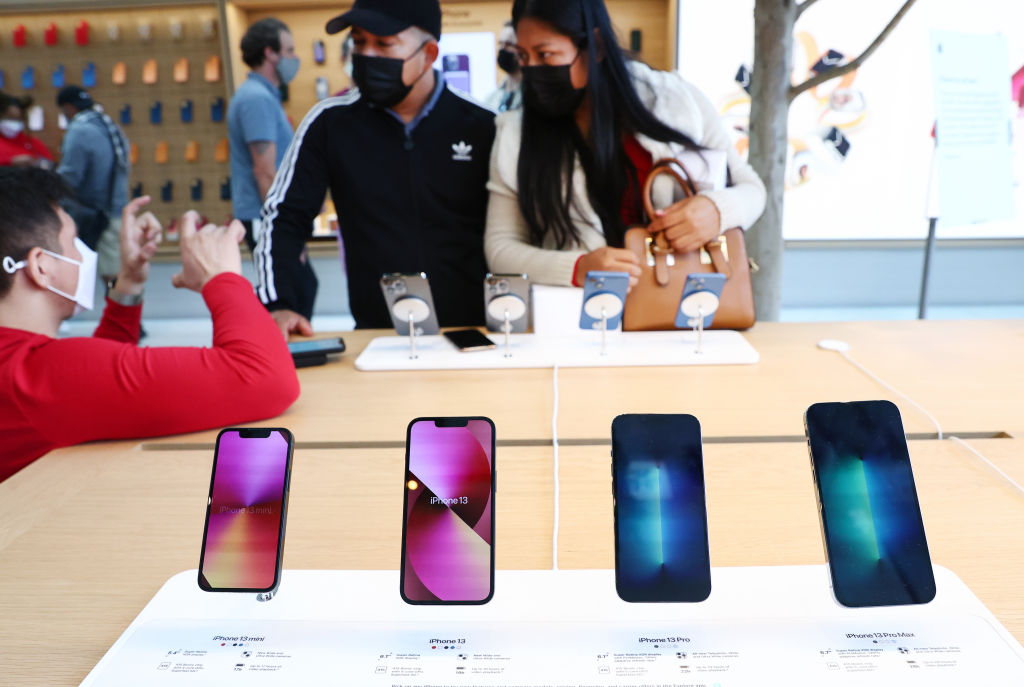 Apple has built a strong stable of services, all pushing towards iPhones and Mac computers. It is rock solid monopoly pushing prices up above what is reasonable, writes Howard Yu.
For decades Silicon Valley has been synonymous with success, boasting a financial output higher than most countries. But recently, there has been no shortage of bad news coming from California's tech powerhouse.
While the tech industry recoiled at the collapse of Silicon Valley Bank, Meta is axing its middle management, which chief executive officer Mark Zuckerberg said will expedite decision-making. Amazon also announced it will continue job cuts, with 9,000 roles expected to be eliminated across its advertising, cloud and livestreaming divisions. 
But shedding staff can only get you so far. To weather economic challenges, every tech giant is looking to diversify its revenue stream.
Apple has diversified from focusing solely on hardware. In 2022, Apple Services recorded a revenue of $79.4bn, which includes Apple TV+, Apple Music, iCloud, and the App Store. To put that into context, these services alone generated more revenue than Nike and McDonald's combined. And the lion's share was likely from the App Store, where Apple charges developers a 30 per cent commission for selling their apps and in-app purchases.
That sounds like a lot, but you may wonder, "So what? Doesn't Apple have the right to charge as much as developers are willing to pay?".
But Apple monopolises payment methods by integrating App Store, payment solutions, identities, and content management into their iPhones. In the real world, payment processing costs as little as 2.5 per cent for standard credit card purchases. It's this low due to competition between Visa, Mastercard, and American Express, and because these businesses compete with cash, which has no transaction fee. Credit card companies also don't control your shopping experience; you can dine at any restaurant you wish without being directly channelled by Visa and Mastercard. In contrast, developers building apps need a data pipeline with Apple servers via application programming interfaces and software development kits, all of which are bundled into a single package.
A developer can – in theory – take it or leave it; but they must agree to the 30 per cent cut to gain access to iPhone customers. The problem lies in the fact that iPhones represent more than half of all smartphones in the US and close to half in the UK, and so app developers can't survive without accepting Apple's terms.
This monopoly is how, when a business bundles all of its service elements together it creates a strong barrier and coupled with a large market share, enables a company to enforce rent-seeking policies. Apple can maximise profits without having to devote a high spend on innovative new products or marketing strategies.
Without any countermeasures in the form of competition or regulation, this behaviour adversely impacts consumers, workers, and business alike. Prices are excessively high, with fewer choices and a less diverse product offering from the industry. But Apple must now prepare to change the way it runs its App store due to the EU's Digital Markets Act – which will require Apple to allow third-party vendors of apps. This will allow users to install apps from third-party app stores and provide options for alternative payment systems. This is a step toward the right direction, but more is required.
The future of our online economy must demand what other industries have gone through. Take banking as an example: in Europe, open banking gained significant traction thanks to the implementation of regulations such as the Revised Payment Services Directive.
These regulations require banks to provide third-party developers with access to their customers' data through standardised APIs, encouraging competition and innovation. The unbundled APIs enable consumers and businesses to access a wide range of financial services and products from various providers. This increased competition has spurred traditional banks to innovate and offer better services to maintain their customer base.
Despite the benefits of open banking, it is unlikely that tech giants like Apple would voluntarily adopt a similar model for their platforms, as it would reduce their profit margins and weaken their control.
To bring about a more equitable and competitive marketplace, external forces are required to encourage competition. Apple has been given a deadline of 2024 to comply with the Digital Markets Act, potentially disrupting the stronghold of the App Store. Consumers and businesses may find themselves with a newfound sense of freedom, flourishing amidst a more vibrant landscape of choices.–