Britain needs an industrial house-building revolution to tackle housing market failure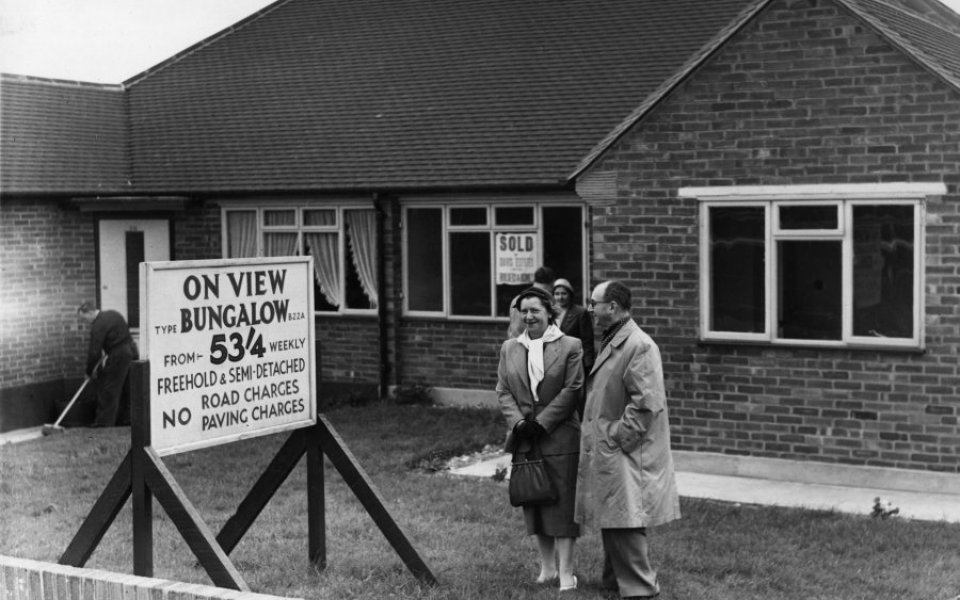 The world is moving from uncertainty to instability. Economic, political and social "flashpoints" include the United States, EU, China, North Korea and the Middle East. While the UK has sensible economic goals – 2.5 per cent growth, 2 per cent inflation, £1 trillion of exports by 2020 and improved public finances – progress is mixed. We need to self-determine success through excellent execution, not blame our failures on others.
The failure of our airport strategy is a failure of self-determination, but regenerating and devolving power to our great cities and building 250,000 homes a year are outcomes we can successfully self-determine.
Limited supply of housing denies access to the young and the old – it has created massive intergenerational unfairness. My generation's Nimby policies, which included preventing brownfield developments and converting brownfield into greenbelt, caused much of the problem. However, so has the massive hoarding of land by central and local government, the NHS and the MoD.
We support the government's plan to commission 60,000 houses – half of them starter homes – on these sites by 2020. Tackling the land shortage problem is a positive step, but on its own won't be enough. Huge production, financing and cultural problems need to be solved simultaneously in order to build the 250,000 houses we need every year.
My generation took pride from excessive house price and rental price inflation, but both are bad for society. Last year's 9.5 per cent was a particularly poor outcome. More and better supply of housing is key both to reining in inflation, which makes home ownership unaffordable for so many under-40s, and to ending 5 per cent annual rent inflation, which consumes a growing share of peoples' incomes.
In the post-war period and through the 1960s and 70s, we built 250,000-plus houses annually, but since the late 70s we have experienced depressing market failure. What usually happens in markets where there is excess demand, shortage of supply, excess inflation and monopoly profits is that new entrants emerge. This hasn't happened yet. Legal & General has made some modest progress, acquiring CALA Homes with plans to treble its revenue over four years, investing £1.8bn in student accommodation, affordable and key-worker homes, and care homes, and we have recently announced our entry into the private rented sector.
But this is just a start. Others need to step up in 2016 and beyond – 250,000 houses by 2020 is an achievable goal.
There are materials and skills shortages: not enough bricks, or bricklayers, roofers, dry-liners, plasterers and electricians. More vocational training is needed for the next generation.
Traditional building, with materials brought on-site separately and assembled by specialists, is not the only way. Modern, modular construction with off-site assembly already works well for commercial buildings, and would revolutionise residential housebuilding too. Increasing manufacturing to, say, 170,000 traditionally-built and 80,000 modern modular houses by 2020 is probably the only realistic way for government to hit its target.
The traditional housebuilders' economic model works well for them. But it limits supply: the classic "build ten, sell ten" approach, rather than building in scale. It needn't be the only model. Long-term investment with a large long-term balance sheet could relieve financial constraints, industrialise the sector and massively improve housing supply, both for sale and rent.
Our strong home-ownership culture is also a constraint. Government housing announcements are almost all about getting people on the ownership ladder, rather than improving the stock of rental housing. But renting is here to stay, and needs to get better.
"Generation Rent" has to become "Generation Choice".
Building good-quality rental accommodation for key workers, like nurses, on under-used NHS land is more socially useful than using that land for more discounted flats for first-time buyers. Using long-term funds with known liabilities to finance rental properties would enable rents to be capped for particular categories of accommodation.
Our ownership culture also means private capital becomes tied up in housing equity rather than helping to grow the broader economy. This is often combined with under-occupation, particularly for older people. The over 55s own around £1.3 trillion of housing equity, and a third want to rightsize to improve their income and their quality of life. But we need much more suitable housing, built in the right places, to give them that choice.
Helping first-time buyers is necessary – but not sufficient. We need a housebuilding revolution to increase supply and quality for all forms of tenure, and all income and age groups, from students to pensioners. Institutions like Legal & General can regenerate not just residential housing, but the towns and cities in which the homes are built. Infrastructure, jobs and local economic growth are all key to creating thriving communities where people want to live.
It's a big agenda: but in 2016 large-scale institutional engagement can help tackle this market failure: housebuilding should be much more than a literal or metaphorical cottage industry.