Bringing these wines will make you the perfect dinner party guest
"Freedom Day" has come and gone and invitations to dinner parties, garden gatherings and long luncheons have come flooding in. It is the "done thing" to bring a bottle for your dinner party host but this can be tricky when you have no idea what is on the menu. If you cannot pair the wine with the food then why not pair it with the occasion? Or better yet, your host?
There are certainly heavyweight names out there, the wines that everyone will recognise such as Chateauneuf-de-Pape but given its ever-escalating eminence you have to pay through the nose for a moderately decent bottle when just a hop skip and a jump away is more affordable Gigondas. Another Southern Rhone region, Gigondas tends to be similarly Grenache-led, full-bodied with a bit of spice and it is getting harder to tell certain wines from the two Crus apart, especially from renowned producers such as Tardieu-Laurent. 
There is a reason Malbec is the second most drunk style of wine in the UK. The flagship grape of Argentina's Mendoza always goes down well, be it with a roast or a BBQ. At a recent tasting I held, this bottle of Norton Winemaker's Reserve Malbec from Waitrose came out on top as exceptional, tasty value for money.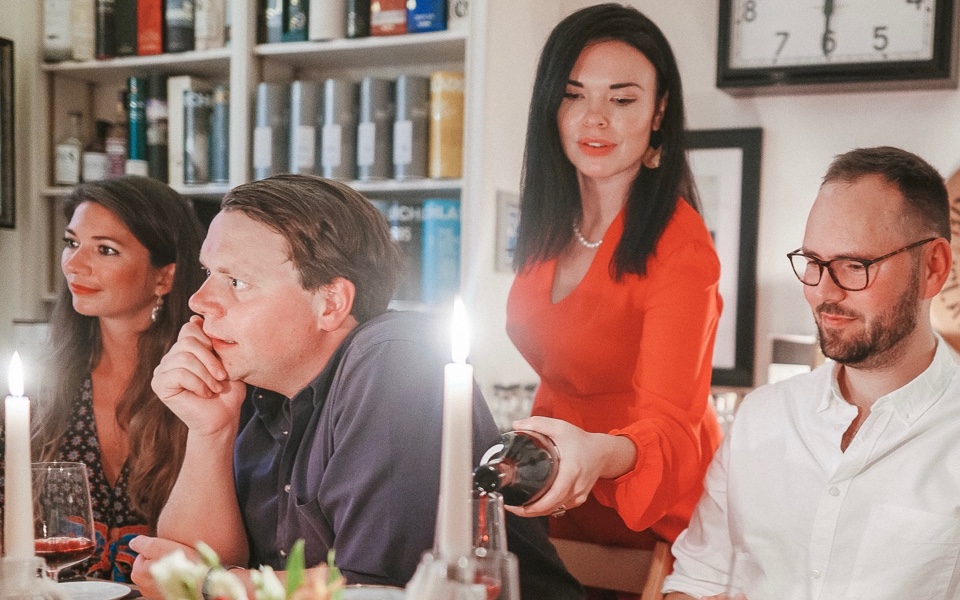 Sometimes, however, it has to be bubbles. Whether a celebration, a commiseration, a breakfast or dinner and with any kind of food, sparkling wine is always well received. Cava from Spain is made the same way as Champagne but with different grapes and can be richer and rounder than their cooler-climate cousin. Offering bang for buck this pretty Vilarnau was inspired by Gaudi and is a delicious steal currently on offer at Tesco for under £10, though for pure glamour Pere Ventura Vintage Cava not only comes in one of the most beautiful bottles I have ever seen but was also awarded Platinum at the 2020 Decanter Awards, having had a premium champagne-worthy 42 months on the lees.
For those who fancy drinking a more patriotic Platinum medal winner, here are two English wines awarded this year. Both hailing from Kent no host will decline award-winning Gusbourne's stunning vintage Blanc de Blanc 2016, which is like sipping on a cloud or, if you are feeling a little more fruity, Chapel Down's Rosé Brut is fantastic drinking at less than half the price.
Of course we all have that Champagne enthusiast in our lives and if you want to bring a bottle that will truly impress them, then go for Drappier's newly released 100% Premier Cru cuvée Clarevallis. Considered one of the finest boutique producers, this 8th generation family-run estate has some of the oldest and most extensive cellars in Europe and is one of the only champagne houses to grow the four "forgotten" varietals of champagne, of which Clarevallis includes 5% Blanc Vrai.
Natural wines, those with low intervention by the winemaker, are becoming more and more commonplace at the dinner party table, and not just among those who dress exclusively in hemp, live in East London or rave about composting. If your host prefers their wines "as Mother Nature intended" then look no further than Ancre Hill which produce a roster of low intervention wines in their biodynamic winery from the elegant Blanc de Noir, which is a far cry from the "cider" reputation of some natty wines, to the truly funky Clockwork Orange wine.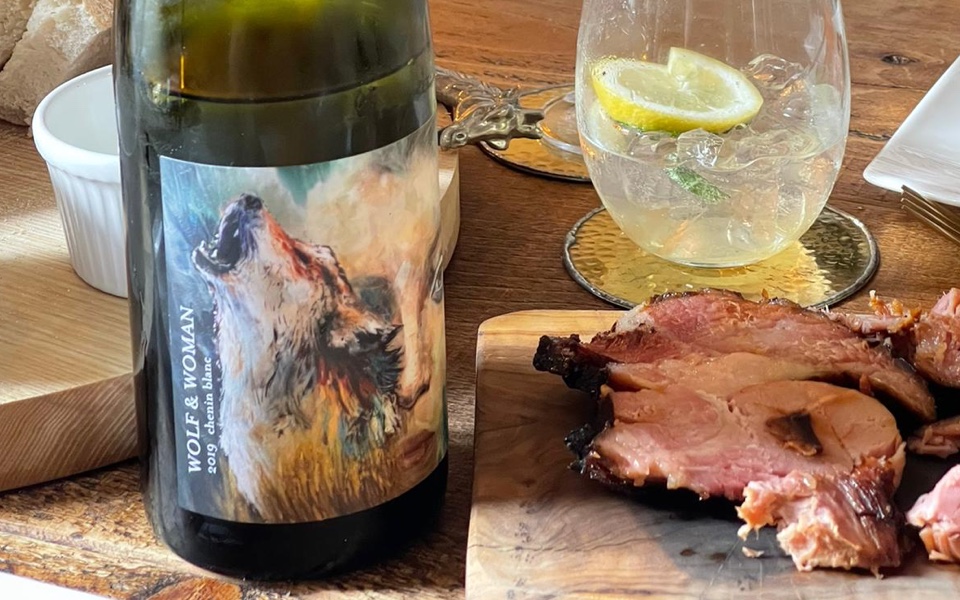 If you are headed to a dinner party where you know your wine will be doing a selfie, then it is all about FOLC, the highest ranking still English rosé in the UK. With an ethos of transparency and inclusivity this gorgeous bottle is not only impossibly instagrammable but it is also created by one of the few female, BAME wine producers in the UK, Elisha Rai. 
Another woman in wine with clout is South Africa's Jolandie Fouché. Dubbed Tim Atkin's "most exciting white wine discovery of the year" in 2019, Wolf & Woman Chenin Blanc is created from 49 year old South African vines, has only just reached the UK and is one to grab for any ladies power lunch. Fouché named this wine for a line by poet Clarissa Pinkola Estés "Some days I am more wolf than woman, and I am still learning how to stop apologising for my wild".
Perhaps your host is rather arty in which case a wine with a story is even more likely to slip down easily. For the film buff choose Chateau la Canorgue 2020 which was the Chateau featured in Ridley Scott's film "The Good Year", a renowned director now stepping into the wine world himself. Those who prefer the paint brush should take a look at the French Riviera's Minuty 281. This iconic vineyard looks out over the bay of St Tropez and there are times when the sea and sky meld together to make one spectacular block of blue. When searching for this colour Minuty found it at last in Pantone 281, for which they named the bottle and whose neck looks like it has been dipped into the paint.
Finally, we are all out of practise when it comes to the social small talk. What if the evening is awkward? What if the conversation runs dry? You need a wine that will ensure that happens to neither the chat nor the glass, so pick up a bottle of this excellent Au Bon Climat Wild Boy by winemaking legend Jim Clendenen. It tastes like the love child of Burgundian and Californian Chardonnay so will please Old and New World lovers alike and its label is guaranteed to rouse eyebrows and discussion. 
If you are looking for something a little less bold then Mar de Frades is not only fantastically fresh, but this beautiful bottle has a bit of gimmick too. When the wine is cold enough to be served a little boat appears on the waves of the label and when it gets too warm, it disappears. As the design implies this wine is especially wonderful with seafood but Albariño is a brilliant food-pairing grape, perfect for when you have no idea what your host is serving up. 
Libby Zietsman-Brodie is the Founder of Bacchus & Brodie, an independent wine consultant, co-creator and presenter of Boozy & The Beast: How To Drink Better , Founder of No.9 Supper Club Instagram: @a_little_sip_of_me_time