Brazil football team selection allegedly controlled by Saudi company – reports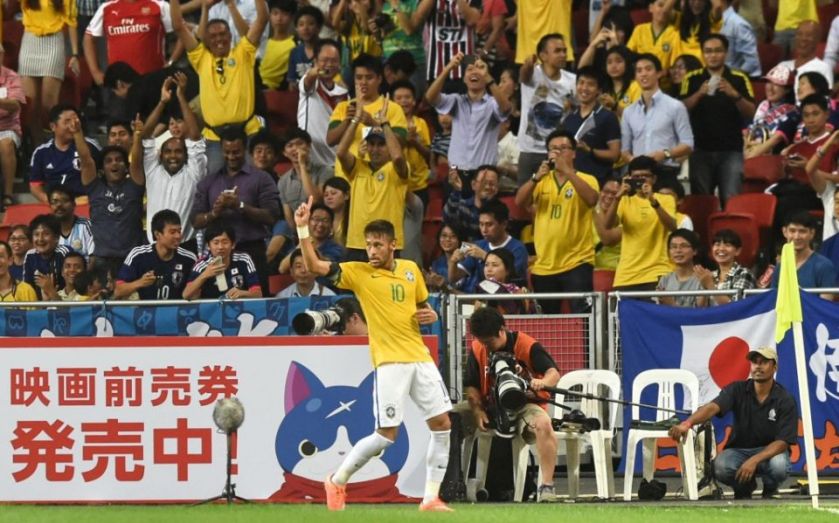 Explosive reports in Sao Paulo newspaper Estadao suggest that selection of Brazil's national football team has been controlled by commercial partners since 2006.
Documents obtained by the respected Estadao allege an agreement between the Brazilian Football Federation and Cayman Islands-registered company International Sports Events (ISE), detailing that the players selected for Brazil squads must meet certain established criteria of marketability and reputation.
ISE is a subsidiary of Dallah Al-Baraka, a Saudi Arabian company owned by billionaire Sheikh Saudi Abdullah Kamel and his family.
Since 2006 ISE and two other companies, Kentaro and Pitch International have arranged lucrative friendlies for the Brazil national team around the world.
According to the documents featured in the report, the CBF had to provide a genuine medical certificate for any injured players and find a suitable replacement of similar marketing value and reputation or risk losing out on part of the agreed match fee.
If true, the allegations could tarnish the image of the famous green and gold shirt admired by football fans around the world and worshipped by huge swathes of the population in Brazil.
Read more: Rolls-Royce dragged into Petrobras bribery scandal
CBF president Ricardo Teixeira has previously come under criticism from Brazil fans for subcontracting the rights to the national team's games to international agencies.
Brazilian football journalist Mauricio Savarese told City A.M. that the findings could lead to a swelling anger among the country's football-mad population. He explained:
A great gauge will be the friendly Brazil v Mexico in São Paulo in a few weeks. Fans now will wonder whether coaches like Dunga, Mano Menezes and 7-1 disgraced Luiz Felipe Scolari actually had any say in choosing players.

Brazil don't have too many players to choose from, we are in a talent crisis. Still, the fact the Brazilian FA may have sold Seleção to foreigners will feel like another German goal. This time, though, it is a goal for the good of Brazilian football. An inquiry must surely follow, even in congress.
Neither Dallah Al-Baraka nor the CBF could be reached for comment.