Boris Johnson slams Nigel Farage for blaming M4 traffic delay on immigrants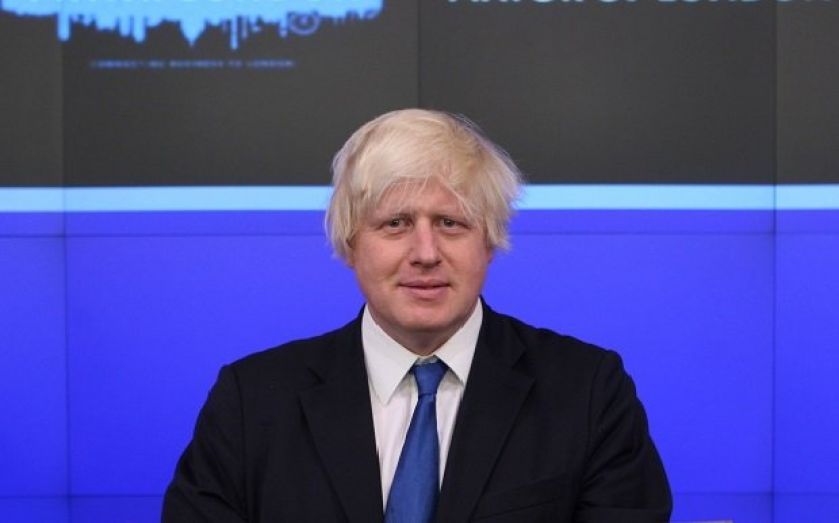 London Mayor Boris Johnson has fired a broadside at Ukip's Nigel Farage for blaming his tardiness on immigrants.
Farage was due to address the party's first Welsh conference in Port Talbot this weekend but was held up by traffic on the M4. The senior Tory lambasted Farage's excuses as "feeble" and one of the "poorest" he had ever heard.
The Ukip leader claimed that "open-door immigration" bore some of the responsibility for his lateness.
Johnson made the remarks on during a phone-in on LBC radio. The mayor told a caller:
Yeah, I heard this. Xenophobia is like sewage, it's a natural concomitant of the human condition.

We've got to manage it, we've got to dispose of it. It's like effluent, it's something that human beings naturally produce.
Johnson, who has been a consistent defender of immigration making him an outlier in his party, was answering a host of questions on xenophobia. He told LBC listeners that immigration had benefited Britain's capital "massively" but that xenophobia was "part of the way human beings are".
However, Johnson also echoed many of Ukip's demands about the need for immigrants to adapt to the UK once they arrive:
They need to speak English, they need to be loyal to this culture, to this country, to our institutions, to our society, to the Queen, to the rule of law – all the things that make us British – a sense of humour, and not freaking out about traffic jams on the motorway.
The Tory mayor and possible contender for the party's leadership recently wrote the foreword for a report by the think tank Commonwealth Exchange, which supported a relaxation of visa restrictions for Commonwealth immigrants.
Johnson wrote:
We should welcome the brightest and the best from a wider range of countries. As we re-examine our relationship with the European Union, we have a vital opportunity to recast our immigration system in just this way. And the first place to start is with the Commonwealth.