Banks' fines to soar past $100 billion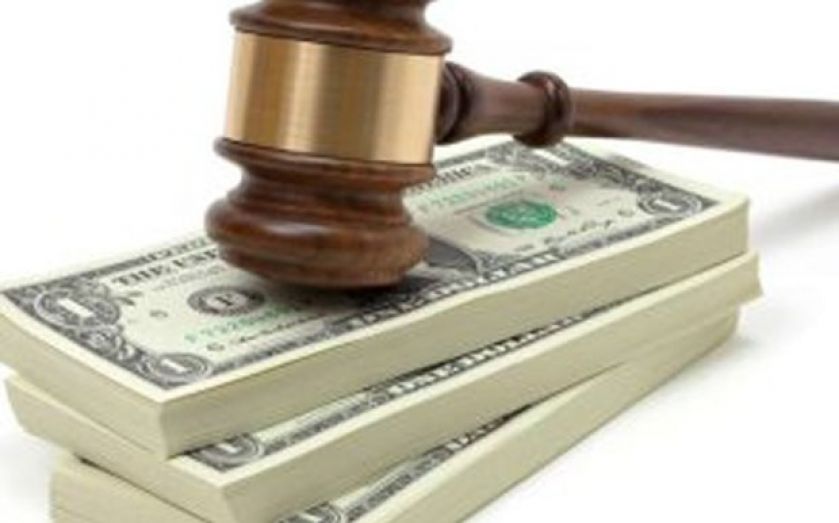 EUROPE'S biggest banks face an eye-watering $104bn (£62bn) bill, as regulators throughout the world ramp up fines for bad behaviour.
The total amount, calculated by analysts at Credit Suisse, is nearly twice as high as had been expected a year ago, following a series of huge punitive charges in recent months.
The 10 banks included in the study have paid $37bn so far, have prepared for another $28bn, and may need to set aside $39bn more.
Market manipulation fines could add a further $19bn, including $4.5bn for Libor and $11.6bn covering forex.
US mortgage litigation is set to cost European banks $12bn more, and mis-selling – mainly in the UK – could come to another $14bn.
The costs could seriously harm some of the lenders, with Credit Suisse predicting RBS may have to delay its privatisation because of its estimated $10.6bn bill. The biggest component is $2.9bn over US mortgage claims.
RBS has set aside $7.6bn to cover likely costs, but may still need to put a further $4.1bn towards the litigation.
Much of the money being raised by Deutsche Bank from shareholders could go to its predicted $9bn costs.
HSBC faces the largest overall bill at $16.9bn, with Credit Suisse putting the nearly $2bn cost of breaking US embargoes as one of the biggest costs.
On top of civil fines, banks increasingly face criminal prosecutions.
"While European banks made settlements of c$19bn in 2013, based on our estimates the costs to the industry have continued to increase rapidly," said the research note, written by Amit Goel, David Da Wei Wong, and Carla Antunes-Silva. "In particular, we also see the tail risks increasing, with an apparent bias towards prosecution, and deferred prosecution agreements largely becoming a thing of the past."
Meanwhile, credit ratings agency Standard and Poor's put BNP Paribas on negative ratings watch ahead of its expected fine of up to $10bn, over claims it broke US sanctions.