Bank of England Monetary Policy Committee meeting minutes show members vote 9-0 to keep rates unchanged in June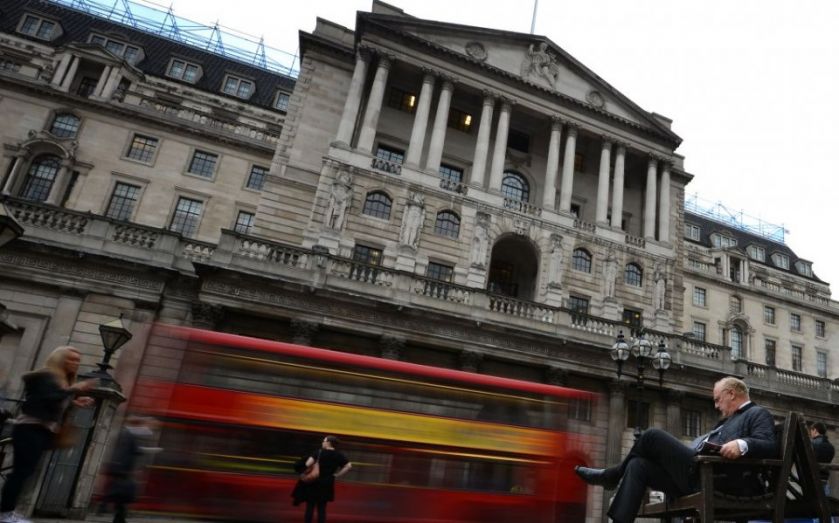 The Bank of England's Monetary Policy Committee voted 9-0 to keep interest rates unchanged at its meeting ending June 3 minutes released today have shown.
Read more: UK shrugs off deflation as prices rise 0.1 per cent in May
All nine members voted to hold interest rates at 0.5 per cent, although two members said their decisions were "finely balanced".
The minutes were notable in that they dropped the suggestion there had been a "range of views within the committee over the most likely future path for bank rate".
"[This] suggests that Andy Haldane may have stepped back from his view that the next move in interest rates was as likely to be down as up," Howard Archer, chief economist at IHS, said.
Policymakers warned Britain could be affected when other countries start to hike interest rates – although domestic inflation is currently the main determinant of their decision.
"These policies could have international spillovers," the minutes said.
"However, the committee agreed that the path for UK monetary policy would depend on the prospects for inflation in the United Kingdom and would not be determined by the actions of other central banks."
The MPC has held interest rates at a record low of 0.5 per cent for more than six years now.
The minutes also said the "strength of the headwinds to growth had begun to ease. As they eased further over time, the interest rate required to keep the economy operating at normal levels of capacity and inflation at the target was likely to continue to rise".
Official data released yesterday showed Britain escaped from a month-long period of deflation last month, however 0.1 per cent inflation is still well below its target of two per cent.
Earlier this week Ian McCafferty said the time for an interest rate rise was nearing as factors such as low food and oil prices begin to fade "as we move into next year".
He said the Bank of England has forecast inflation to return to around 1.5 per cent by this time next year, and to 1.7 per cent by the end of 2016.
And the central bank expects it will return to its two per cent target by the end of 2017, as slack in the economy is used up.