Defence industry cheers £1.25bn Royal Navy warship contract going to British giant Babcock
Britain's sinking shipbuilding industry has been thrown a lifeline after industry giant Babcock was tasked with building the Royal Navy's latest fleet of warships.
The once-thriving sector has been in decline for the last 40 years, with historic shipyards in Sunderland and Portsmouth being shuttered. Just last month, Belfast's Harland and Wolff yard, which built the Titanic, went into administration.
Read more: Babcock charts its way back to success with plan to bolster earnings growth
But trade bodies have welcomed decision to task Babcock with building the five Type 31e frigates for £1.25bn, a move which is set to support more than 2,500 jobs, including hundreds at Rosyth in Fife, where the ships will be assembled. Construction work will be spread across the rest of the country.
Defence industry group ADS said it was "welcome news". Chief executive Paul Everitt said: "This contract will protect and create high-value UK jobs, contribute to national prosperity, protect our national security and provide potential for export orders with our international allies and partners.
He said the long-term plan gave "a solid foundation for the defence maritime sector to grow its exports".
'One piece in the jigsaw'
Union Unite said the decision was "testament to the skills and expertise of Rosyth's ship workers".
But general secretary for manufacturing Steve Turner added the Type 31e was "just one piece in the jigsaw needed to secure the future of UK shipbuilding and the thousands of jobs that it sustains in communities across the country".
"The government must ensure these ships are built using UK steel and that UK firms in the manufacturing supply chain reap the economic benefits."
Tory MP for Dumfriesshire, Clydesdale and Tweeddale David Mundell said it was "great news for Scotland and UK shipbuilding," and that the effect would be "lasting".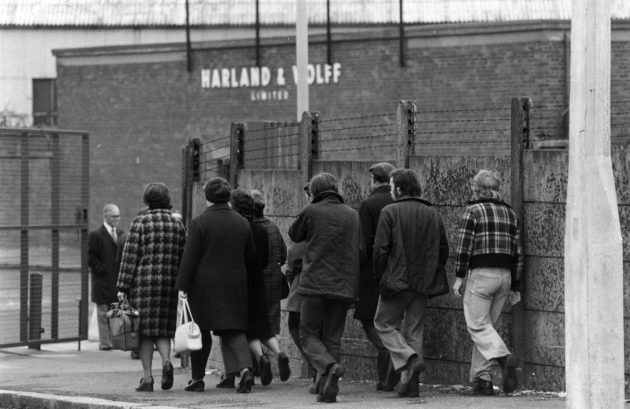 'British ingenuity'
Along with BAE Systems, Babcock is one of Britain's biggest defence contractors. It started life in 1891 as a boiler manufacturer, but has grown into a £4.5bn revenue business.
The contractor won the lucrative deal with its Arrowhead 140 ship design, which will be fitted with the world-class Sea Ceptor missile system and will be able to operate a Merlin or Wildcat helicopter.
A workforce of around 1,250 skilled staff will contribute to the project across multiple UK locations as well as another 1,250 workers in the wider supply chain. The contract will support another 150 technical apprenticeships.
Harland and Wolff, which is currently in administration, is part of the Babcock consortium to build the Type 31e frigate which would provide at least six year's work for the shipyard. Workers are currently occupying the historic shipyard as they battle to secure its future.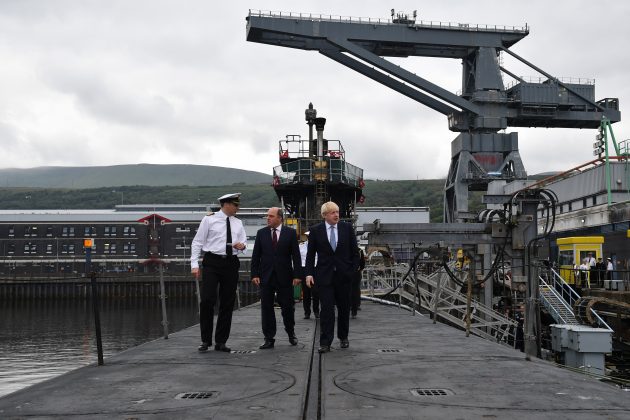 Prime Minister Boris Johnson will visit a ship on the Thames later today, when he is expected to say: "The UK is an outward-looking island nation, and we need a shipbuilding industry and Royal Navy that reflect the importance of the seas to our security and prosperity.
"I am convinced that by working together we will see a renaissance in this industry which is so much part of our island story – so let's bring shipbuilding home."
Read more: Babcock slams second 'misleading' report by shadowy analyst group
Babcock chief executive Arcghie Bethel added: "Driven by innovation and backed by experience and heritage, Arrowhead 140 is a modern warship that will meet the maritime threats of today and tomorrow, with British ingenuity and engineering at its core.
"It provides a flexible, adaptable platform that delivers value for money and supports the UK's National Shipbuilding Strategy."