Apple weighs on Wall Street before results – New York Report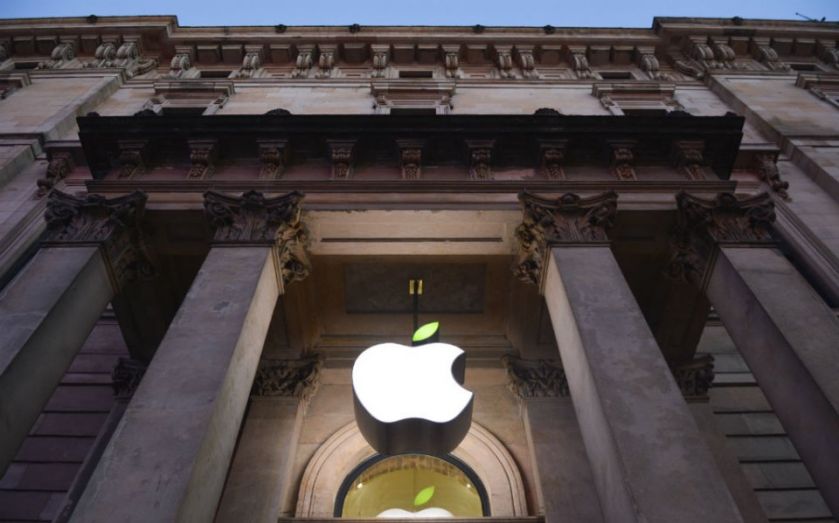 Energy shares dropped with oil prices yesterday and Apple retreated a day before its quarterly results as the Dow and the S&P 500 edged lower.
The Dow Jones industrial average fell 23.65 points, or 0.13 per cent, to 17,623.05, the S&P 500 lost 3.97 points, or 0.19 per cent, to 2,071.18 – but the Nasdaq Composite added 2.84 points, or 0.06 per cent, to 5,034.70.
Apple shares fell 3.2 per cent to $115.28, making it the biggest drag on all three major indexes, while a weak outlook from one of its suppliers, Dialog Semiconductor, led a fall in other semiconductors. An index of semiconductors was down two per cent after three days of gains.
The iPhone maker reports quarterly results after the market closes tomorrow. "With Apple, it's more about their forecast and China news and any upgrades they may want to announce," said Rick Meckler, president of LibertyView Capital Management in Jersey City, New Jersey.
Crude oil prices slipped as global oversupply pushed fuel storage sites close to capacity.
Exxon fell 2.1 per cent to $81.22, while Chevron was down 2.7 per cent to $88.77.
Among the top Nasdaq gainers, shares of Ctrip.com were up 22.1 per cent at $90.78 after the online travel firm said it would merge with Qunar Cayman Islands. Qunar jumped 7.9 per cent to $42.65.
Piedmont Natural Gas rose 36.9 per cent to $57.82 after it agreed to be bought by Duke Energy. Duke Energy fell two per cent.
After the bell, shares of Hartford Financial fell 4.7 per cent to $46.50 following its results.