Apple bruised despite record iPhone sales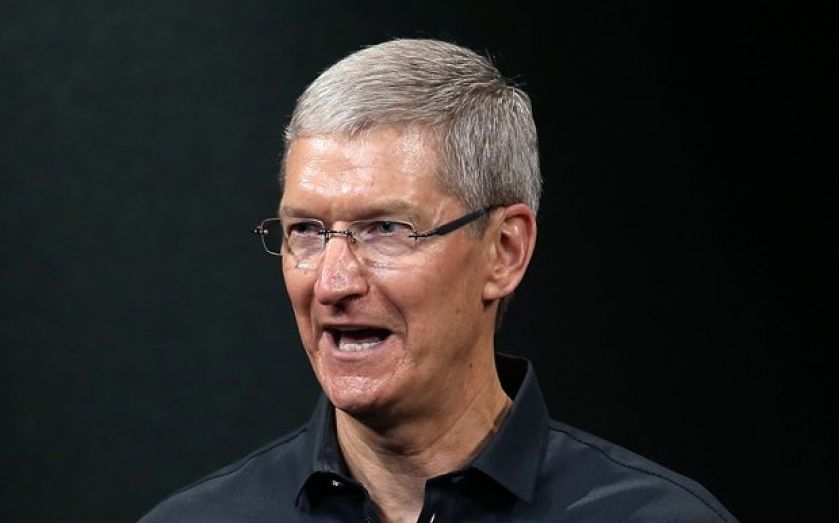 APPLE'S iPhone sales hit an all-time quarterly record of 51m units in the final three months of 2013, but still missed analyst expectations of 55m.
Shares in the world's most valuable technology company initially dived eight per cent in after-hours trading as some investors reacted to Apple's holiday season sales figures plus a weaker-than-expected forecast for this quarter.
The company reported sales of $57.6bn (£34.7bn) during the quarter, beating expectations for about $57.5bn, with profit of $13.1bn – a year-on-year increase of 1.7 per cent.
"We are really happy with our record iPhone and iPad sales, the strong performance of our Mac products and the continued growth of iTunes, Software and Services," said Apple chief executive Tim Cook.
"No technology company has ever generated that much revenue in a single quarter before," added Apple finance chief Peter Oppenheimer.
Apple saw dramatic growth in China during the quarter with sales of $8.8bn in the region, up 29 per cent year on year, with increased iPhone sales and a doubling of iPad sales in the country.
The company forecast sales of $42bn-$44bn this quarter, which investors expect to be brisker than usual because of its recently sealed deal to sell iPhones through China Mobile, the country's biggest carrier with over 700m customers. However, Wall Street is expecting $46bn.
Apple's cash mountain grew $12bn during the quarter to $158.8bn, prompting billionaire investor Carl Icahn – who now holds a $3.6bn stake in Apple – to call for a larger share buyback.