AO World share price crashes 47 per cent after profit warning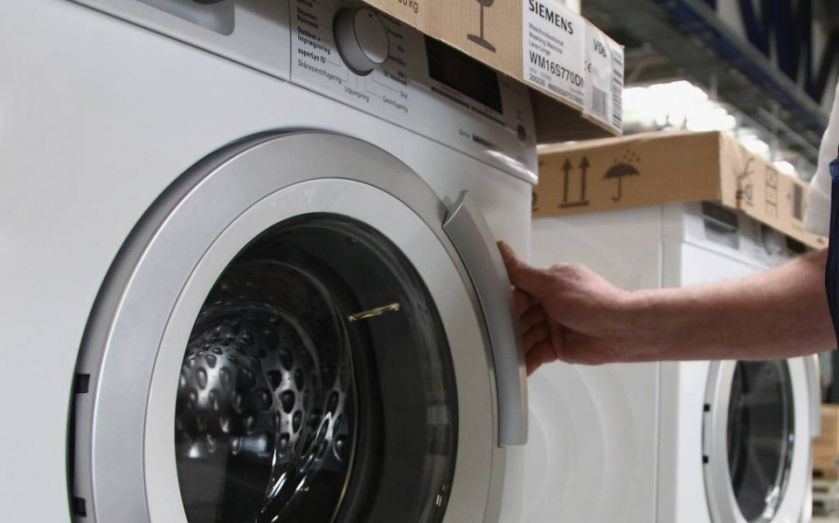 Shares in AO World, which debuted around a year ago, plummeted this morning after it issued a profit warning, saying it had come up against "tougher than expected trading conditions in the final quarter of the year."
The etailer saw its shares shed as much as 47 per cent this morning, wiping around £500m off its market value. But it later recovered some losses, to trade down 30 per cent at 197 pence per share this afternoon.
"It is now apparent that some of the revenue growth in the second half of 2014 and going into 2015 was due to the extra publicity surrounding the company at that time," it said.
The white goods retailer slashed revenue forecasts for the financial year ending March to about £470m-£475m, about 2% lower than expected. Adjusted core earnings will be around £16.5m, also below the original forecast.
John Roberts, chief executive of AO World, said he remained confident about the company's business model:
While we are disappointed that sales and profits are going to come in slightly below expectations, we remain committed to our mark-leading, customer-focused business model.

We continue to redefine retailing in our chosen categories with unbeatable prices, huge range and availability, complemented by amazing service.

Having delivered on all our strategic objectives through this financial year, we are confident of our ability to continue to deliver for our customers and to further drive the success of AO in the interest of all stakeholders
AO World stunned investors after floating last February at 285 pence per share, giving it a market cap of £1.2bn. This was despite the fact it posted pre-tax profits of just £8.7 million for 2013.
But shares in the company fell below the IPO price this month, after Panmure Gordon's Mike Stewart said it was overvalued and urged investors "to capitalise on the unjustified level" of price growth since 2014.
Analysts at another broker, Jefferies which was the joint global coordinator on the IPO, had also voiced concerns. "In the rear-view mirror, [the] IPO valuation looks punchy", it said in a note last year.