General Election 2015: And they're off… The campaign is finally on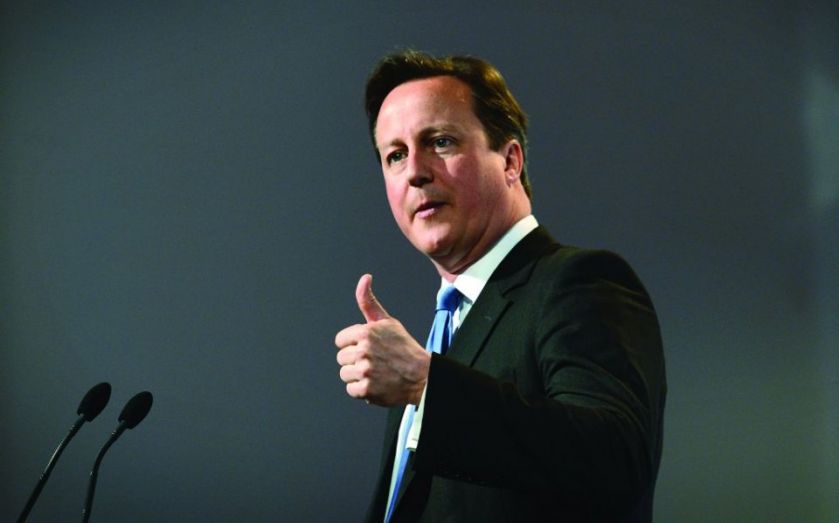 ELECTION COUNTDOWN 38 DAYS TO GO
After months of build up, the election campaign is officially here. Charlotte Henry previews the weeks ahead.
David Cameron will today drive the short distance from Whitehall to Buckingham Pal­ace, perhaps for the last time as Prime Min­ister, and ask the Queen to dissolve parliament. This will officially start a campaign that in reality began months ago.
Few recent elections have been closer, and as a result many political insiders are regarding the coming weeks not as one General Election campaign, but 150 or so individual by-elections in key seats. Activity is already intense, and it's only going to increase.
Labour vowed to hold four million conversations in the lead up to the election. The party said it is on course to hit this, and has hosted 1.6m of them already.
Meanwhile, the Lib Dems said its activists have already knocked on a million doors as part of a determined attempt to hang on to as many seats as possible. The polling makes grim reading for the party though, after five years of power, making focusing on winnable seats vital.
A senior Lib Dem source emphasises how targeted the campaign is. This was "first initiated two years ago in a Dragons' Den style event", they explain. Here local organisations could bid to become a target seat.
However, the source ex­plains that this was "an agreement between the centre and parties on the basis of work done". Those local organisations had to meet management-like targets, said the insider, or they would not stay as a target seat, and would lose the resources that status brings.
For the Conservatives, it's all about the economy, stupid. David Cameron tried to turn every question during his election interview with Jeremy Paxman on Thursday back to the improving economy, and that tactic is going to remain over the coming weeks.
Tory MPs have been effusive in public over the state of their party's campaign. Insiders said there are thousands of activists campaigning every week. The consensus is that this is the best Tory election machine it's ever had. But, there remains concern the party cannot break ahead of Labour in the polls, despite ongoing positive economic news. Labour's four point lead in a weekend poll may have exacerbated some of those concerns.
Added to that mixture are some new ingredients, in the shape of insurgent parties both north and south of the border.
In Scotland, the Scottish National party is on track to sweep the board, leaving unseated Labour and Lib Dem MPs in its wake, and giving the nationalists a huge say over what goes on in Westminster. If the SNP takes more than 30 Labour seats, as has been predicted by some polls, it makes it hard for Labour to win enough MPs to form a majority.
After two stunning defections from the Tories, followed by victories at by-elections, Ukip have a parliamentary platform to build on. Nigel Farage's purple people's army has also used by-elections to build strong campaign infrastructure in key areas.
The Tories will no doubt try to put pressure on Ukip voters, telling them that a vote for Farage is in reality a vote for Miliband. It's not clear though that this will be enough to dissuade defiant Ukippers already dissolutioned with Westminster's big parties.
The Green party surged and then fell away in recent weeks, following a disastrous radio interview from leader Natalie Bennett which seems to have cost her party dearly. She will need to be on form in the debate between the seven party leaders on Thursday night to have any chance of regaining the lost ground.
Polling expert Mike Smithson from politicalbetting.com sums up the situation as the campaign kicks off: "It's all very tight, the Lib Dems are probably the best organised of the parties," he said. There are six weeks to go, and all to play for.
Some key General Election results to look out for
CONSERVATIVE KEY SEATS
■ The Lib Dems narrowly held Sollihul in 2010, and the Tories are hopeful this time.
■ Mid Dorset and North Pool could be won from the Lib Dems, as its MP is retiring.
■ Ukip won the Rochester by-election, but the Tories aim to take the seat back in May.
LABOUR KEY SEATS
■ High Peak is 49th on Labour's target, and will indicate if they can get a majority.
■ Rossendale and Darwin, where Jack Straw's son is running, needs a small swing
■ Milton Keynes South only needs a swing of less than five per cent to turn red.
LIB DEM KEY SEATS
■ Treasury minister Danny Alexander is facing a battle to keep his Inverness seat.
■ The Lib Dems believe they can regain Oxford West and Montgomeryshire.
■ Dorothy Thornhill, four-term Watford mayor, is now aiming to be the MP there.
NEW WAYS TO FUND AN ELECTION CAMPAIGN
Candidates are crowdfunding for their campaigns, to raise lots of smaller donations to help fund their election bid:
■ Paul Burstow (LD, Sutton and Cheam,) has raised £8,286.00 of £12,000.00.
■ Caroline Lucas (Green, Brighton Pavilion) raised over £11,000 when only pushing for £7,000.
■ Carlton Reeve is taking on Liberal Democrat leader Nick Clegg in Sheffield Hallam, and has met his £2,500 target.
■ The Green party is running 168 projects, and has raised £263,612.
■ Steve Woolfe (Ukip, Stockport) has raised £825, with a £750 target.
■ Anne Begg (Labour, Aberdeen South) is up to £190 of her £500 target.
■ Angus Robertson (SNP, Moray) raised £1,055 of £3,500 target.
ELECTION TIMETABLE
■ Monday 30 March – Parliament dissolves, MPs cease to be MPs, election campaign officially starts.
■ Thursday 2 April – Seven-way leaders' debate on ITV, moderated by Julie Etchingham, featuring David Cameron (Conservative), Ed Miliband (Labour), Nick Clegg (Lib Dem), Nigel Farage (Ukip) Natalie Bennett (Green), Nicola Sturgeon (SNP), and Leanne Wood (Plaid Cymru)
■ Thursday 16 April – Five-way "challengers" debate on BBC, moderated David Dimbleby, featuring Miliband, Farage Bennett, Sturgeon, and Wood.
■ Monday 20 April – Deadline to register to vote
■ Tuesday 21 April (5pm) – Deadline for applying for postal vote
■ Tuesday 28 April (5pm) – Deadline for applying for proxy vote
■ Thursday 30 April – Question Time style event, hosted by David Dimbleby featuring Cameron, Miliband, and Clegg answering questions from an audience, separately.
■ Thursday 7 May – Polls open 7am – 10pm, counting and results to come from then, and expected on Friday 8 May.
£17,419,277 donated to parties between 1 October and 31 December before the 2010 election
£20,326,862 in donations to parties between 1 October and 31 December 2014
Labour claims it has knocked on 1.6m doors already, but will it be enough to get the keys to Number 10?