Analysis: Could HKEX's shock £32bn grab for London Stock Exchange actually succeed?
Talk about a blockbuster day in the City.
Investors expecting a quiet morning were caught off guard when the London Stock Exchange received a shock £32bn offer from Hong Kong Exchanges and Clearing (HKEX).
Read more: Hong Kong bourse makes audacious £32bn offer for London Stock Exchange
The bid, which puts the LSE's own £20bn acquisition of US data provider Refinitiv at risk, sent the London group's share price to a record high.
But over the day its stock price has lost much of its gains, up just 6.4 per cent towards the market's close, as shareholders read beyond the headlines and questioned whether this deal can really get through the regulatory hurdles.
As one capital markets veteran put it: "I cannot see the UK government allowing this deal, given clear indications of Chinese government intrusion in Hong Kong."
HKEX boss Charles Li was adamant that concerns over political influence were misplaced. "We bought the London Metal Exchange (LME) seven years ago, and at that time there was a lot of criticism going around the City," he said.
"To everyone telling us this is a potential Chinese takeover, over the last seven years of ownership of the LME we have invested heavily, created many jobs, paid a lot of taxes… and it is is still a quintessential British institution".
'Open season' on UK Plc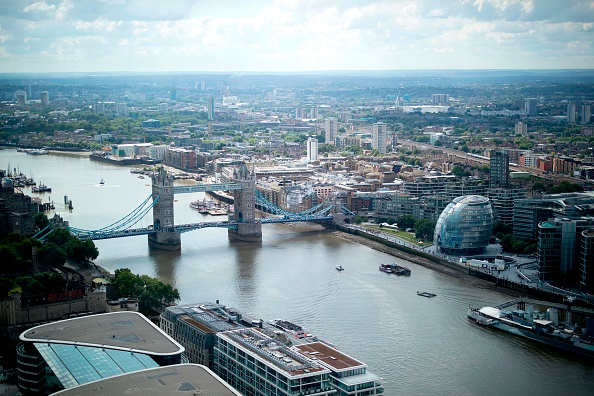 Neil Wilson, chief market analyst at Markets.com, said the move showed it was "open season" on UK companies amid an anaemic pound and Brexit uncertainty.

"The weakness in sterling has made UK companies very appealing and the window may be closing on that front too should a no-deal Brexit be avoided," Wilson warned.

"We think there could now be a rush for other UK-listed companies in the coming weeks – old favourites like ITV and Imperial Brands are among those to watch but there are plenty more besides."

It follows a £4.6bn offer for brewer and pub chain Greene King from Hong Kong's CK Asset Holdings.

Meanwhile Blackstone and the Canada Pension Plan Investment Board have moved for a £6bn acquisition of Alton Towers owner Merlin.
Read more: Brexit bargains: Foreign buyers circle UK companies amid weak pound

Refinitiv deal is a huge obstacle
Analysts at UBS said they would be surprised to see LSE's management and board prefer a takeover bid from HKEX, "given the recent transformational announcement by LSE to acquire Refinitiv in early August, made by a CEO just 12-months into his role".
The deal would require London Stock Exchange to walk away from its $27bn acquisition of Refinitiv, a merger that could make it a financial data titan that Hong Kong's stock exchange would struggle to compete with.
"While HKEX's offer for LSE is attractive, we believe there are more limited synergies available on the deal [than with Refinitiv]," Quilter Cheviot analyst Will Howlett said.
He pointed to a lack of overlap for LSE when it comes to HKEX, which focuses on Hong Kong and the London Metals Exchange.
"LSE is all-in on the Refinitiv deal so why would they pull out now for such a gamble?" asked Wilson. "It doesn't make sense. This looks like a last-ditch throw of the dice: It's last orders for LSE bids as it works on its deal to absorb Refinitiv."
Hong Kong is now a risk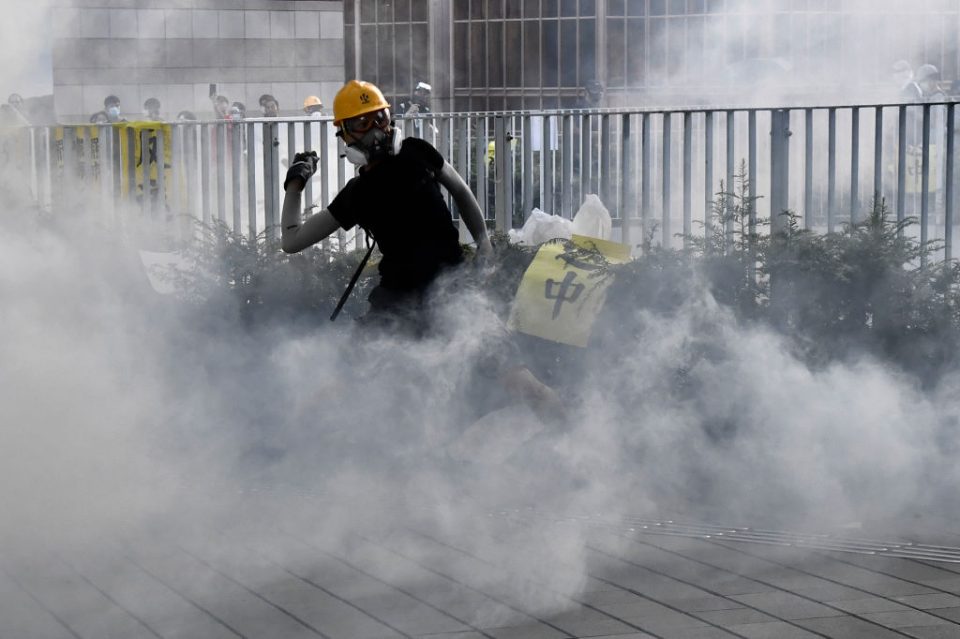 Ongoing political turmoil in Hong Kong, where protesters continue to demonstrate against the government amid concerns of Beijing's influence over the island, is also a negative factor in the bid.
UBS added: "Given the recent business disruptions in Hong Kong, we would argue that this adds to the potential perceived risk of a proposed LSE/HKEX merger."
Regardless of the political controversy, the deal comes at a crucial time for the Square Mile, when Britain is looking beyond the EU to maintain its crown as a global financial centre.
HKEX bid could spark more offers for LSE
One top ten shareholder says the pressure is now on US groups like Intercontinental Exchange (ICE), which will be under the heat to launch an offer of its own. "It's now or never if they want to get involved," they told City A.M.
"The question now is whether this approach forces others to join the party and spark a bidding war," Wilson added.
"Not everyone is so warm to the Refinitiv deal as the stock price adjustment suggests – a better premium from say a (US) rival could look appealing to shareholders."
Read more: London startup secures investment
But LSE shareholders could lose out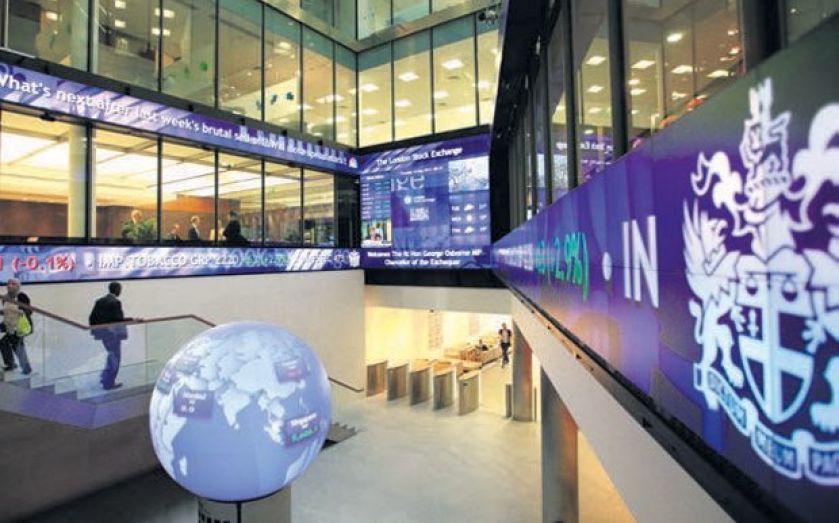 Even if LSE does recommend the bid and the government doesn't spike the deal, shareholders are unlikely to vote for it, Wilson argued.
"There's not a mammoth premium here and do you as a LSE shareholder now fancy ditching your LSE stock in favour of a Hong Kong listed share which at any moment could be appropriated by Beijing should they so desire?" he asked.
Is Hong Kong Stock Exchange bid doomed to fail?
Analysts said the drop after London Stock Exchange's initial share gains suggest the deal doesn't have the legs to go the distance.
"Investors are taking a long cold look at this one and don't think it has much chance of success," Markets.com's Neil Wilson said.
"Given the long and ignoble history of bids for LSE we think there is a very high bar to clear in order for this to succeed."
Interactive Investor's Richard Hunter added: "The proposal is a fascinating prospect, but far from a done deal. The fact that the LSE share price has already retreated from the initial 10 per cent spike on release of the news may reflect some initial scepticism around the likelihood of the deal going through."
Timeline: Six failed bids for London Stock Exchange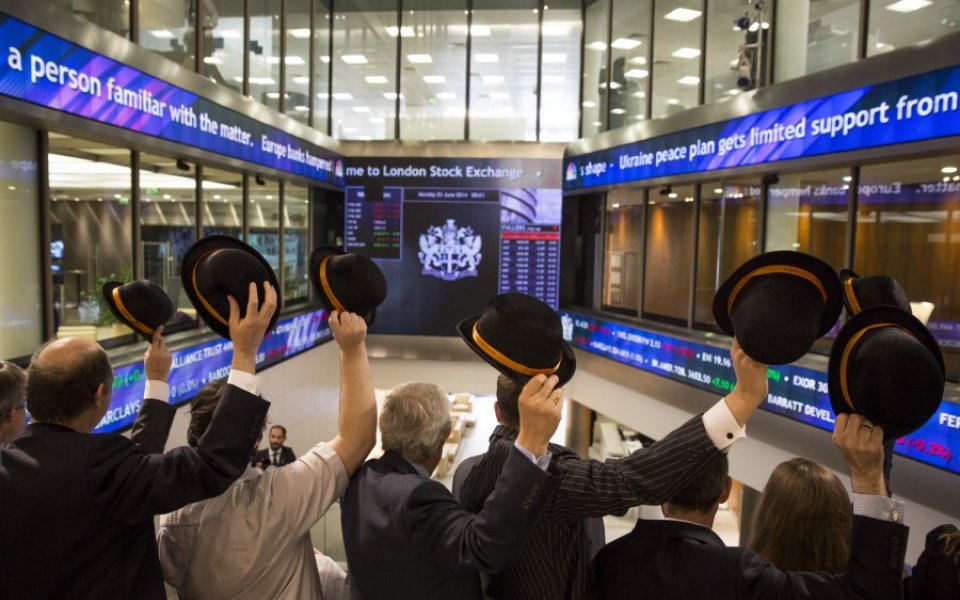 Six failed bids for the LSE

Sept 2000: LSE aborts plans for a tie-up with its German counterpart.
Dec 2004: Deutsche Boerse offers 520p a share for LSE, valuing it at £1.3bn.
March 2005: Proposed offer is withdrawn.
March 2006: LSE rejects a $4.2bn offer from Nasdaq.
Feb 2009: Nasdaq's approach collapses.
Feb 2009: LSE replaces Dame Clara Furse with Xavier Rolet
June 2011: LSE talks for a merger with TMX Group, which operates the Toronto Stock Exchange, fail.
Feb 2016: LSE and Deutsche Boerse confirm they are in talks for all-share merger. 
March 2016: ICE said it might launch a rival bid to Deutsche Boerse's offer for LSE but shelved it.
March 2017: An attempted merger between Deutsche Boerse and the LSE was blocked by European regulators.
Nov 2017: Xavier Rolet steps down as chief executive
Sept 2019: Hong Kong bourse makes surprise £30bn bid for LSE
All images: Getty