Amazon glitch sparks outrage as thousands of products sold for 1p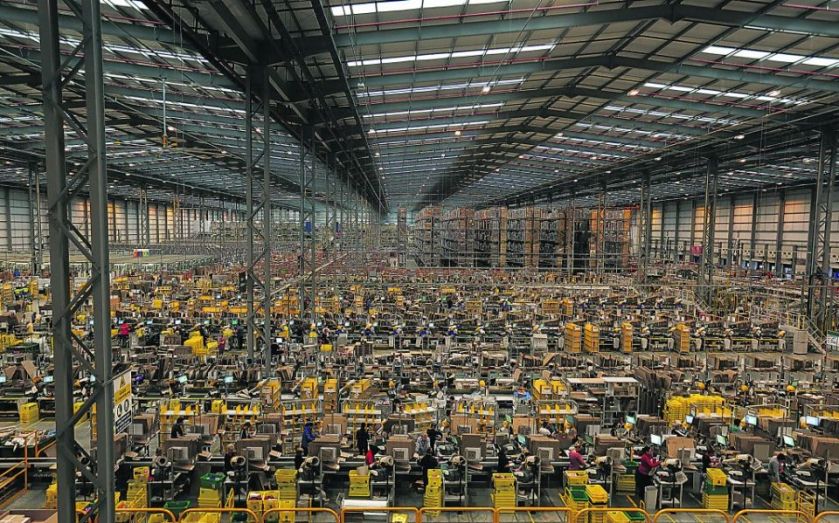 Businesses hit by a glitch on Amazon's website have clubbed together to recruit a lawyer to try to recoup their losses and stave off bankruptcy.
The error, which allowed Amazon customers to buy thousands of products for as little as 1p, was caused by a piece of software supplied by RepricerExpress. It keeps businesses competitive by automatically adjusting the price of an item so it is cheaper than others on the market.
Amazon said it had "responded quickly" to the glitch and cancelled the "vast majority" of orders placed. But furious sellers told City A.M. that hundreds of orders, which were dispatched directly from Amazon, were still being fulfilled, with no clear message from either RepricerExpress or Amazon as to who would pay.
Amazon stated last night: "We cannot cancel or reimburse orders that have already shipped or been charged to the customer."
Mehboob Rasool, who sells furniture and electrical products through his Cloudseller store, said he had been charged around £4,800 in fees from Amazon after 12,000 products worth thousands of pounds were snapped up at a fraction of the price.
Another seller, Judith Blackford, said her fancy dress company, Kiddy mania, lost £20,000 overnight.
Rasool said traders had formed a support group as many believe they would go bankrupt. They are jointly hiring a lawyer to represent them.
"At Christmas, sellers send more stock than ever to Amazon's warehouses to sell. So we are talking about millions of pounds of orders," he said.
RepricerExpress chief executive Bren dan Doherty issued an apology to customers on its website.
"We are continuing to work to identify how this problem occurred and to put measures in place to ensure that it does not happen again," he said.