A year on from the explosion, Beirut still a shell of its former self and questions remain unanswered
One year ago today, the world looked on in horror as Beirut exploded.
The monumental blast at what turned out to be a nitrate storage hangar decimated the area surrounding the Lebanese capital's port and beyond, with the damage estimated to be around $4.6bn.
The story is one of grave corruption and mismanagement. Over 2,700 tonnes of ammonium nitrate was allowed to be stored improperly in a warehouse not far from the city centre.
Yet, despite that, justice has been minimal. Government officials such as the interior minister Mohammed Fahmi have moved to block judges' access to MPs and other government officials.
The first judge to be appointed to the investigation was sacked for summoning political figures to be questioned.
Tarek Biktar, the current judge on the case, has not fared much better. His attempts to interrogate ex-ministers and Abbas Ibrahim, the head of Lebanon's main intelligence agency, were blocked.
"Lebanese authorities promised a swift investigation; instead they have brazenly blocked and stalled justice at every turn, despite a tireless campaign for justice and criminal accountability by survivors and families of victims," said Lynn Maalouf, Deputy Director for the Middle East and North Africa at Amnesty International.
As the family's of the victims chances of justice appear to lay in tatters, so does the economy. The World Bank have estimated that Lebanon might be facing the third worst economic crisis faced anywhere in the world since the 1850s.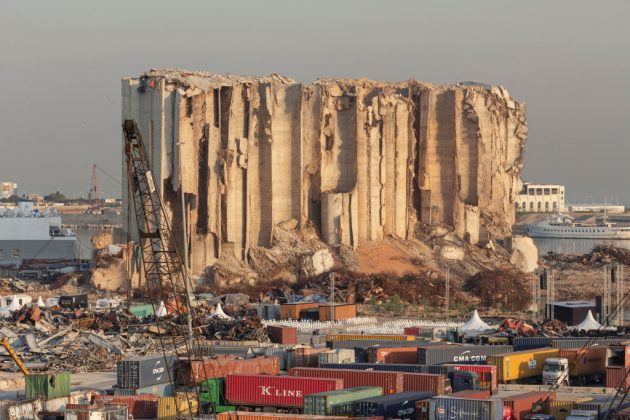 Inflation is so bad that the police tasked with trying to keep the peace amongst a broken and angry population are being paid under $100 per month, according to the Economist.
Meanwhile the Lebanese pound, which once traded at 1,500 to the dollar, has depreciated by 90 per cent to currently sit at 15,000 to the dollar. It had been as high as 23,000.
Food inflation has sky rocketed by as much as 400 per cent, and despite calming to around 220 per cent, those are prices that the majority of the population cannot afford.
"It's crazy," Ziad Hassan, a shop manager, told the New York Times in May. "We have to change everything."
His workers, he says, have often not finished re-pricing one product before they are emailed to change another.
While Government officials remain distant, half of the country sit below the poverty line. With little sign of outside investment and aid unless Lebanon accepts serious reform, there are fears the nation's downward spiral has not yet reached its extremity.
"If Lebanese authorities allow this crime to pass without accountability, they will go down in history in the most horrendous manner," says Mireille Khoury, whose 15-year-old son Elias died of injuries sustained in the explosion.